On Friday our homie @khalidstunting gave us a shoutout that he had a cancellation for one of his wheelie courses and needed someone to fill in the spot. There was no doubt in my mind i was going to pass on this opportunity. I can hit balance point on my gixxer but can not keep it there for a looonggg time. So my goals for those 4 hours of training where to hit BP and beyond as much as i possibly could.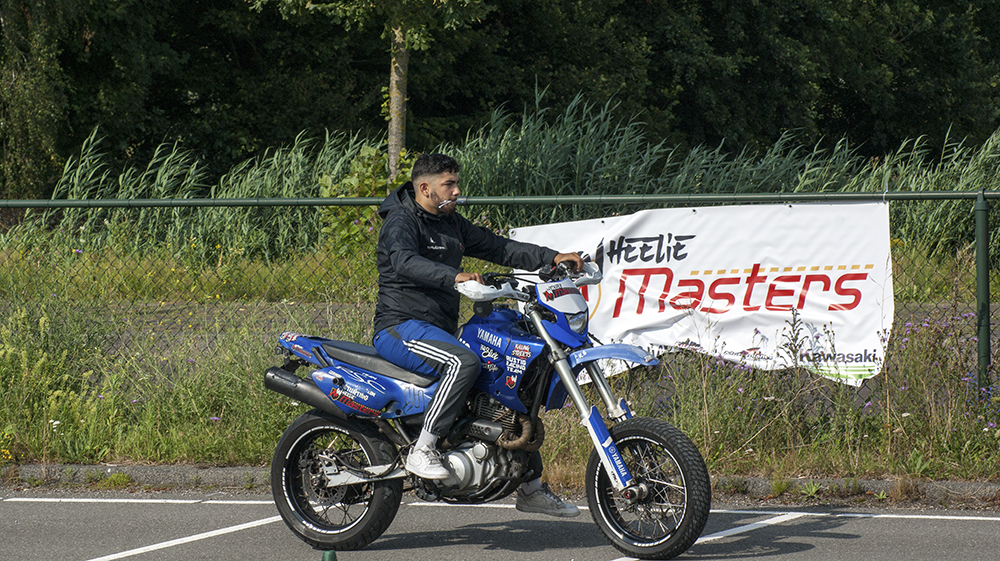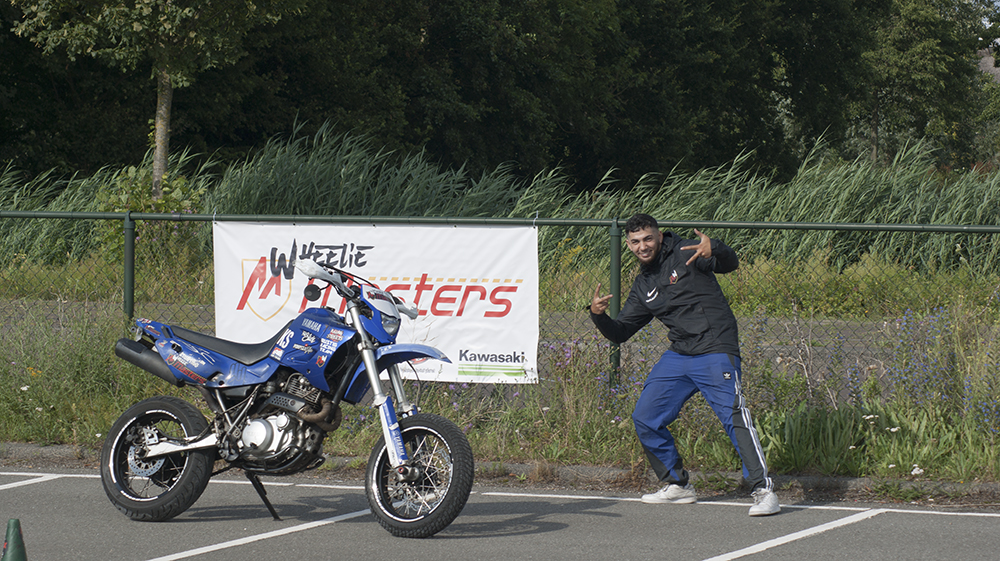 While Khalid and Ratta set up the course and put the bike in the cart, i chatted with my fellow apprentice for a bit. It's his first time trying some real wheelies (not Power Wheelies) and was excited to see how his progression would be. He got a short introduction about how to handle the clutch, gas and footbrake and was told to start clutching it up and feeling it out.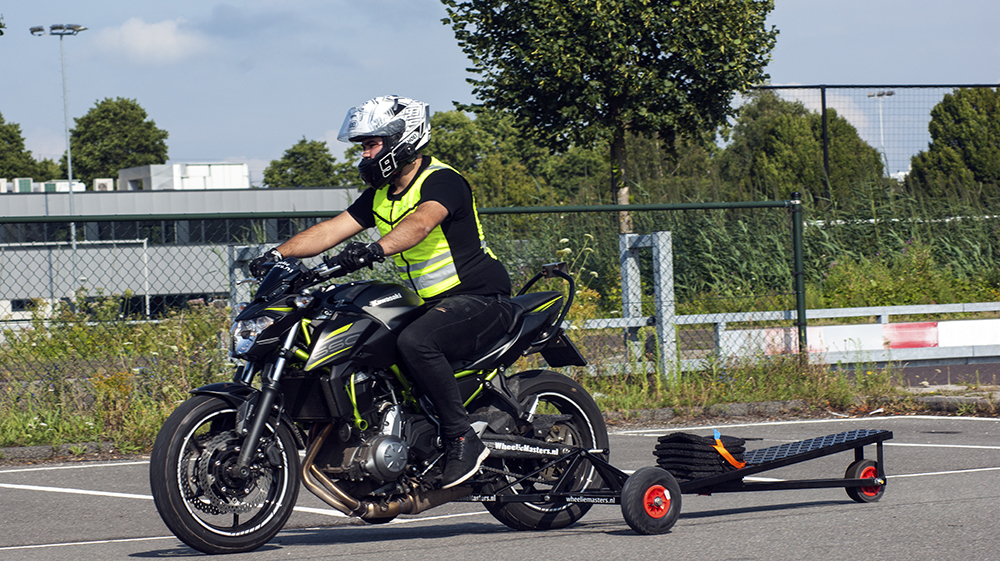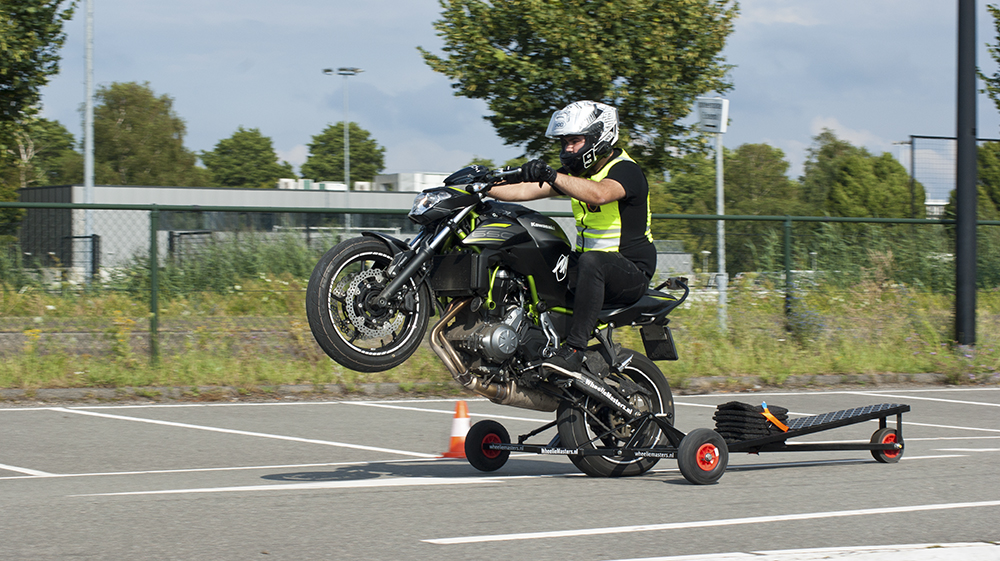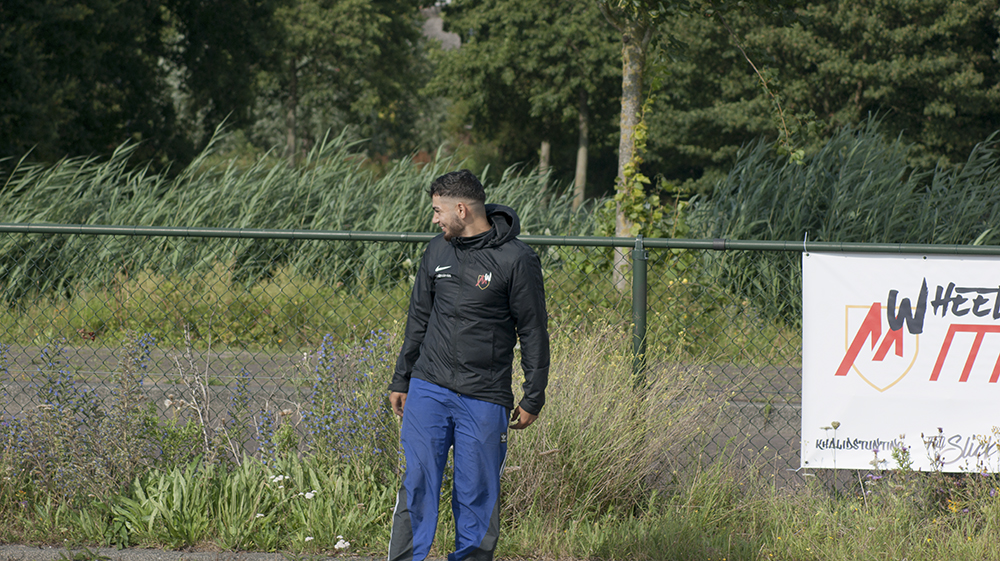 You can see the start was there, he was popping some small wheelies and getting the feel for the bike. I was shooting pictures and before i knew it, it was my time to practice. I was nervous for a bit, still don't know why because i also wheelie the gixxer a lot, but it's just part of the game i guess.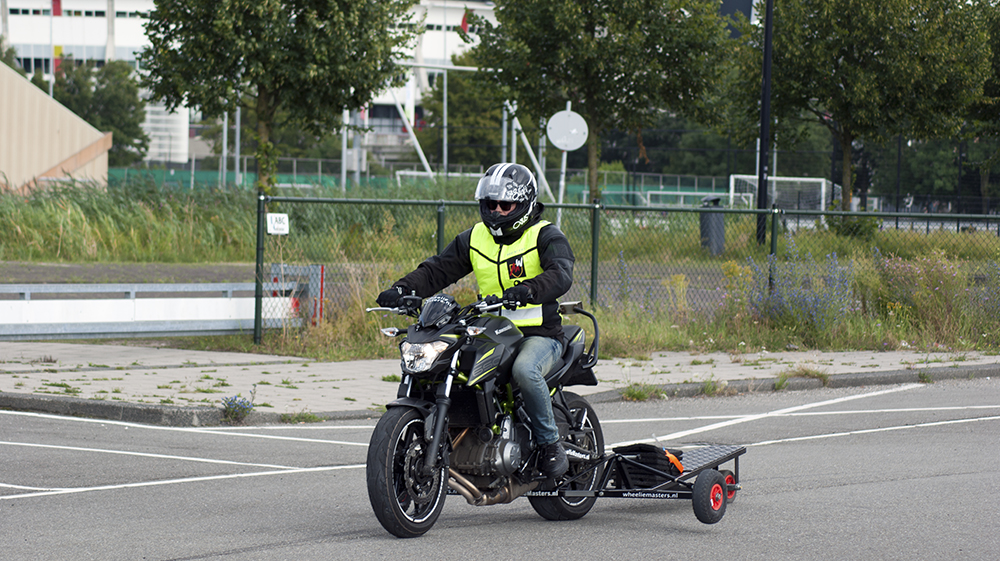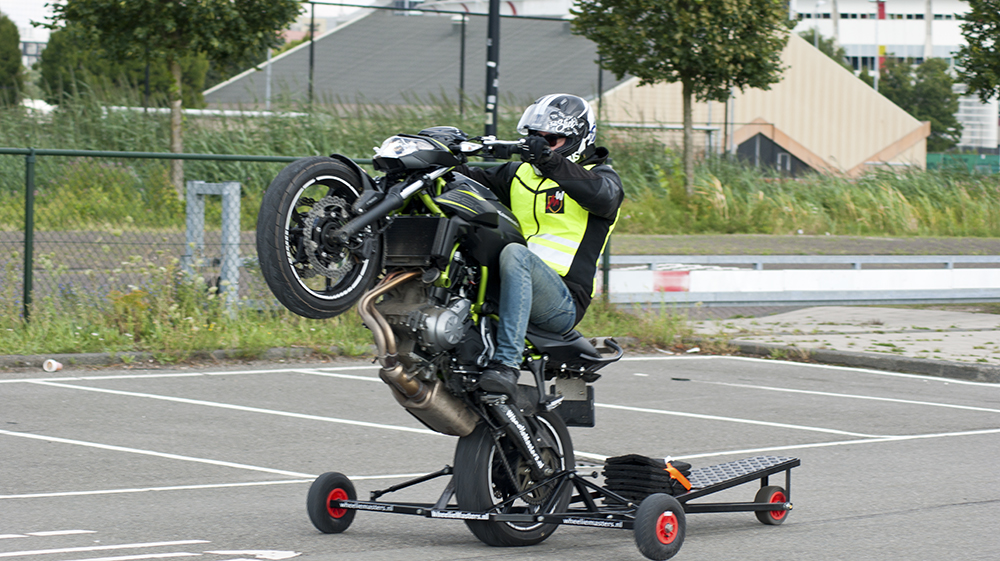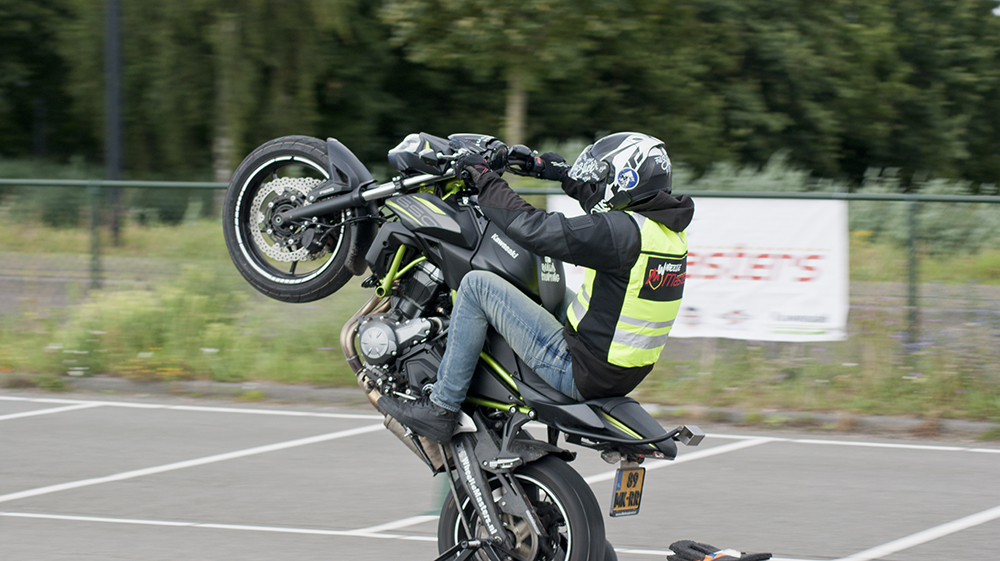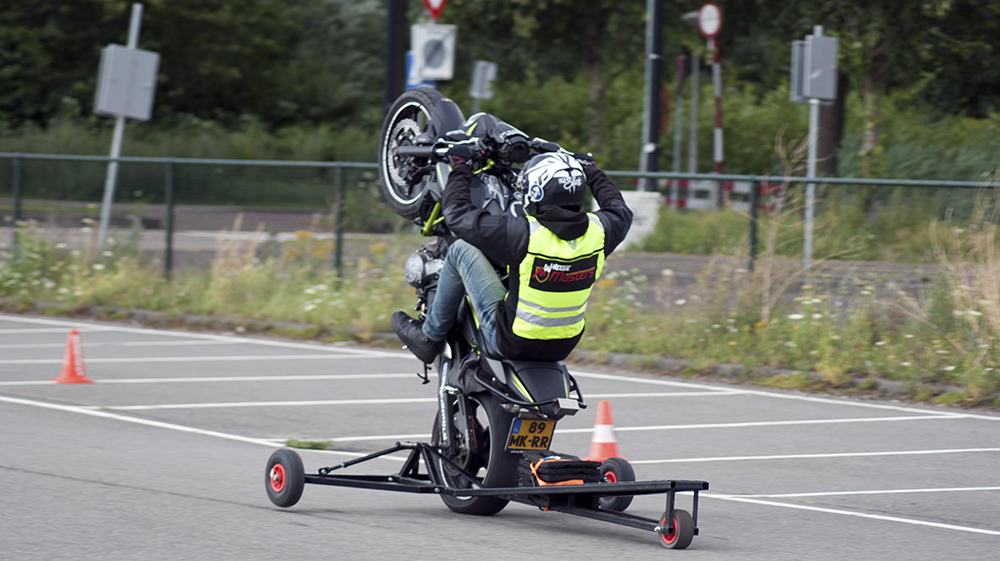 Needed to get used to the bike on the first run but at the end of it i got some 'okay' wheelies down. I'm used to the throttle being a lot heavier then the one on this new Kawa so I was not being that subtle with my throttle control. With some pointers from Khalid I started my second run.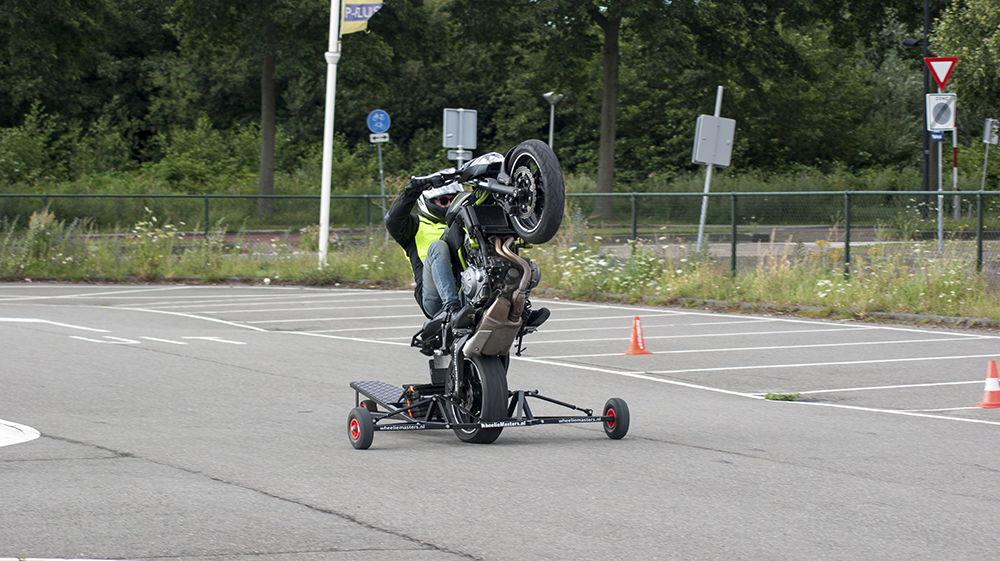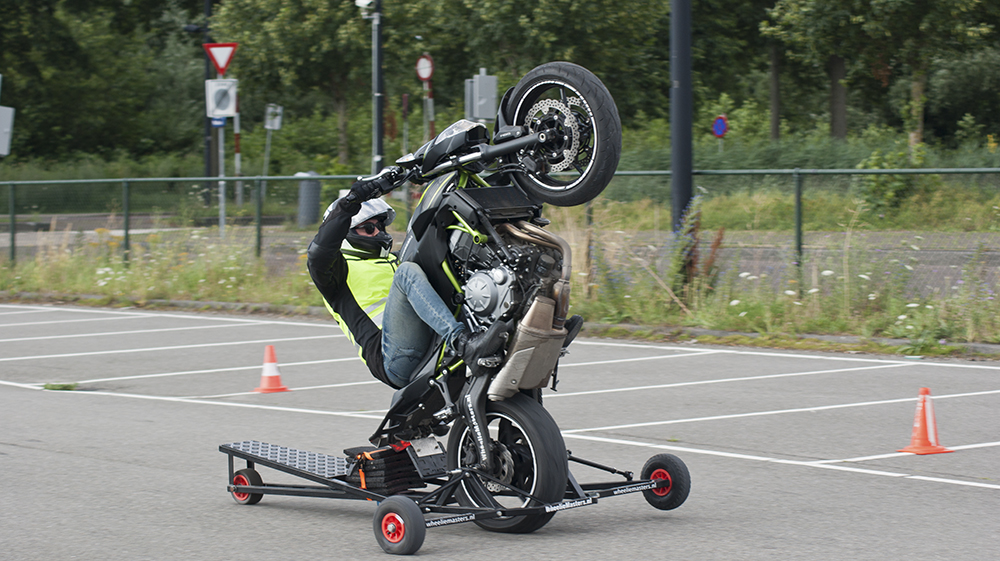 Hit BP and over a few times in that run and was really pleased. It was still not smooth enough but started to slow those wheelies down a lot and applying more brake. The biggest mistake i kept making was letting the engine slow down so much it wanted to stall. Khalid gave me some hints to make it better in the next run. My fellow apprentice was practicing his ass off and really progressed in those 4 short hours. He went from baby wheelie to Clutching BP in no time, i remember it took me a month to get to that spot on my own bike and he's doing this shit in just a couple of hours.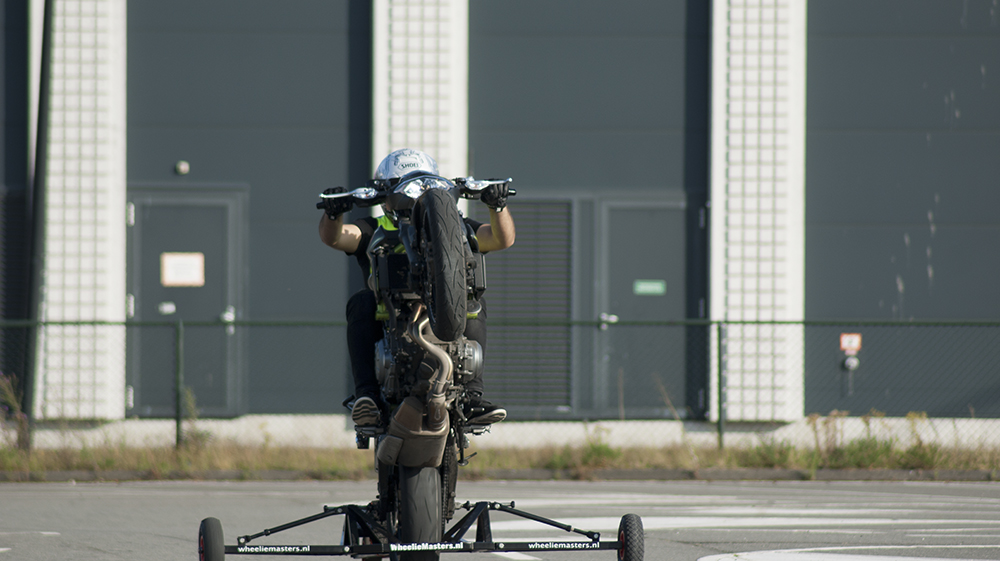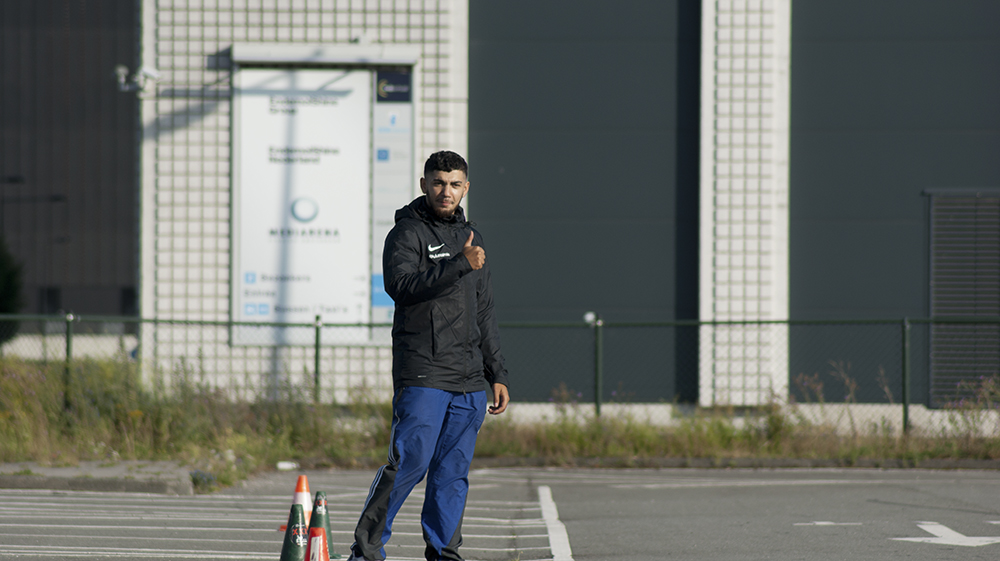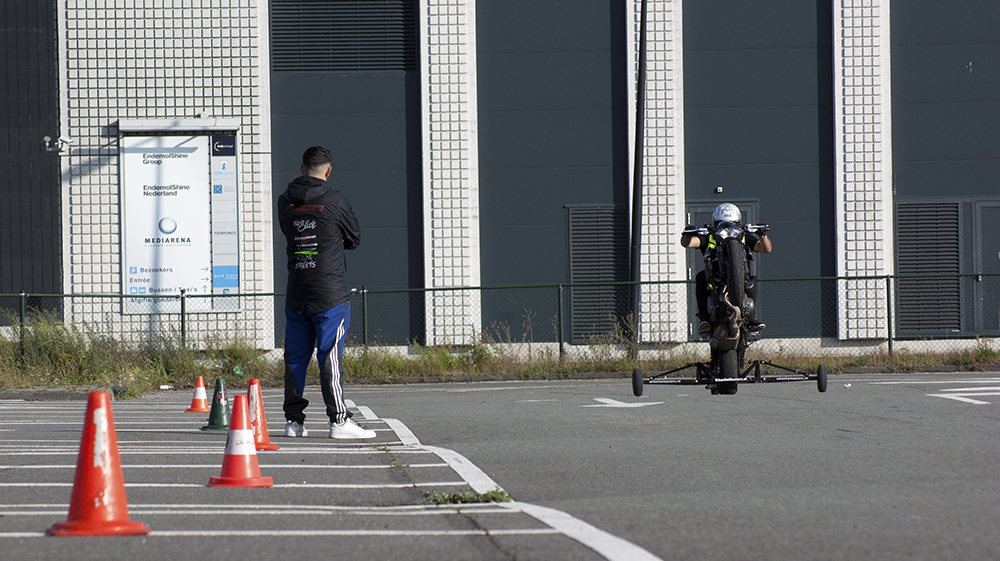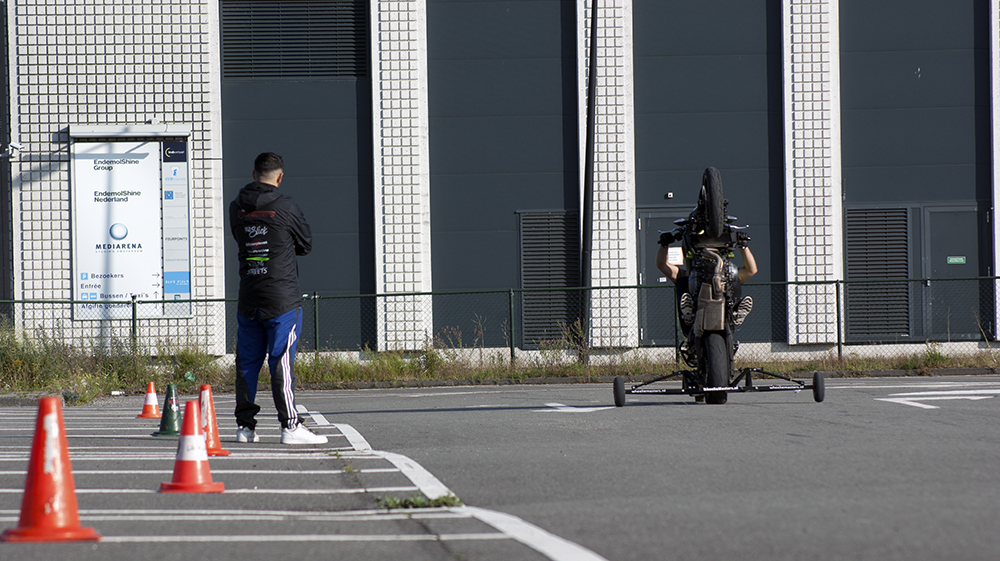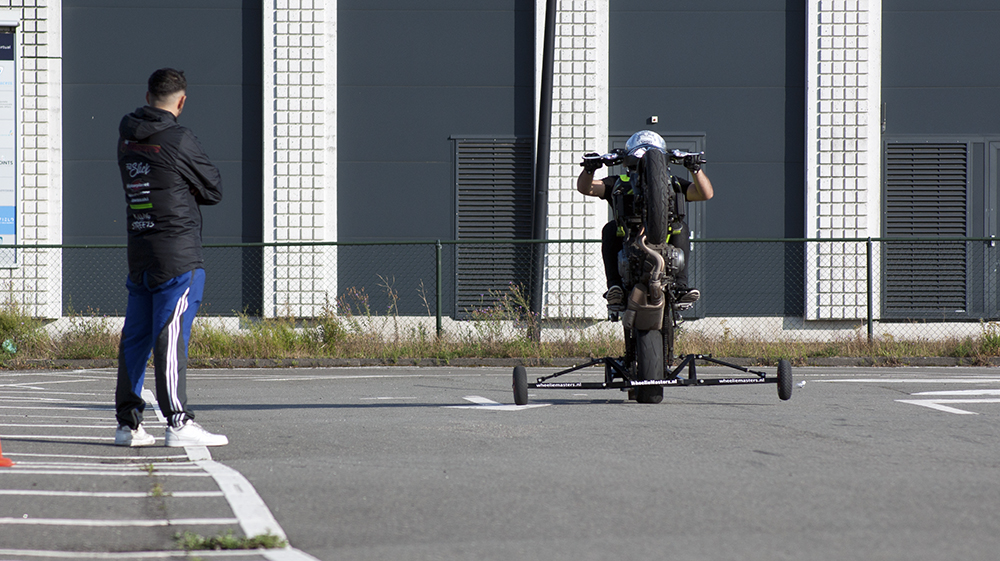 The last shot is where it starts to land for most people as Khalid tells them to just try and hit the cushions for once and they feel how high that front wheel can go before getting that 'ooohhhhh shiaaattttt' feeling.
Time to get that last run down and have some fun! With the pointers from Khalid in mind i was dead set on making some more progress. The whole thing with all these pointers is you need to be calm as hell to start implementing them, so it takes time to do it right.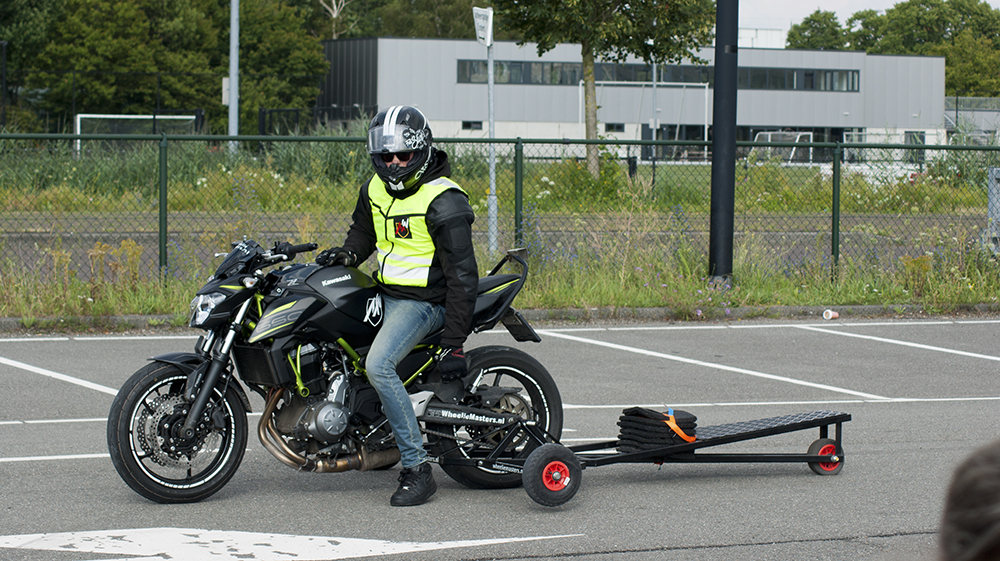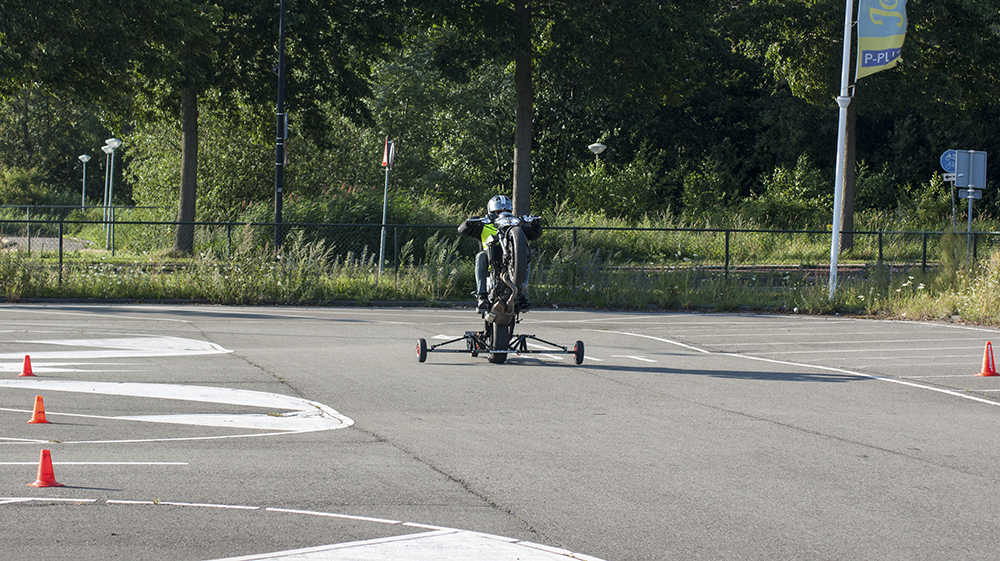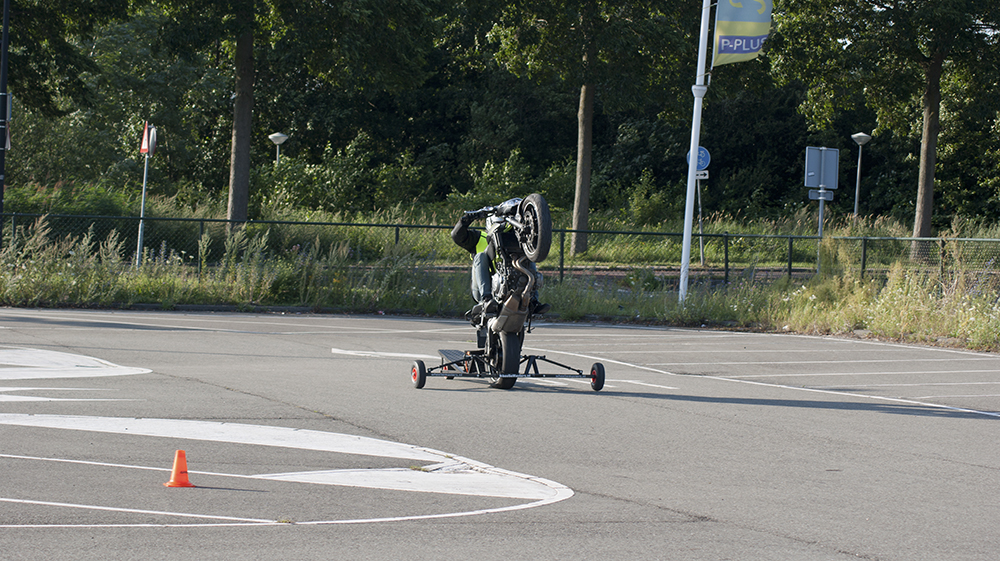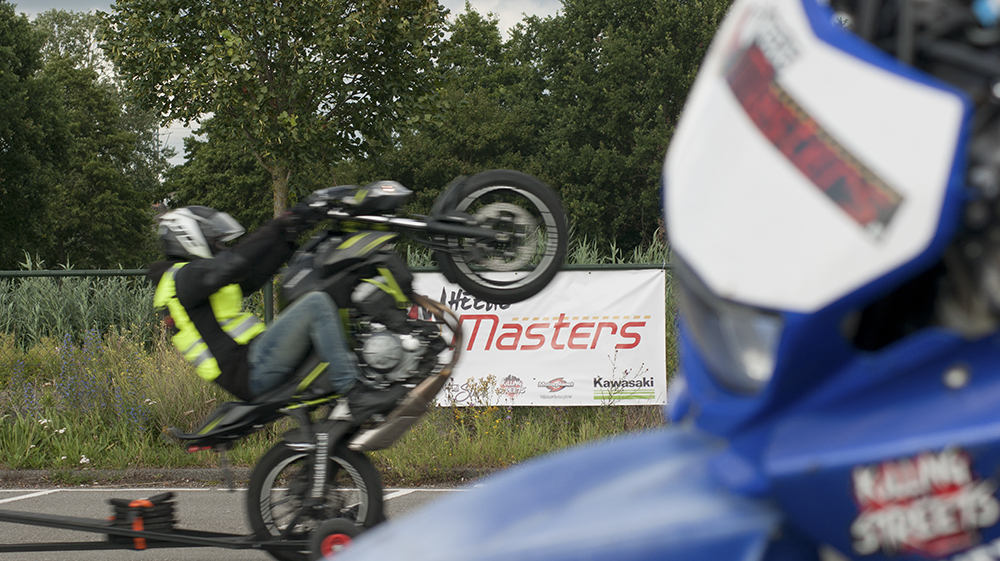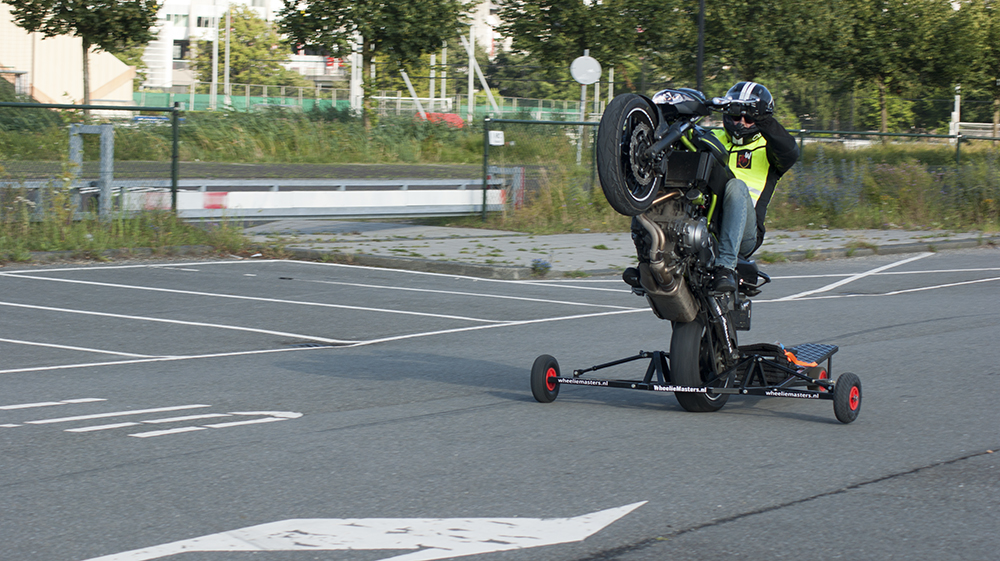 At the end of the class Khalid gave us a little show on his XT and we understand why he is the Master. Doing all these tricks like it is nothing while we're struggling with straight line wheelies.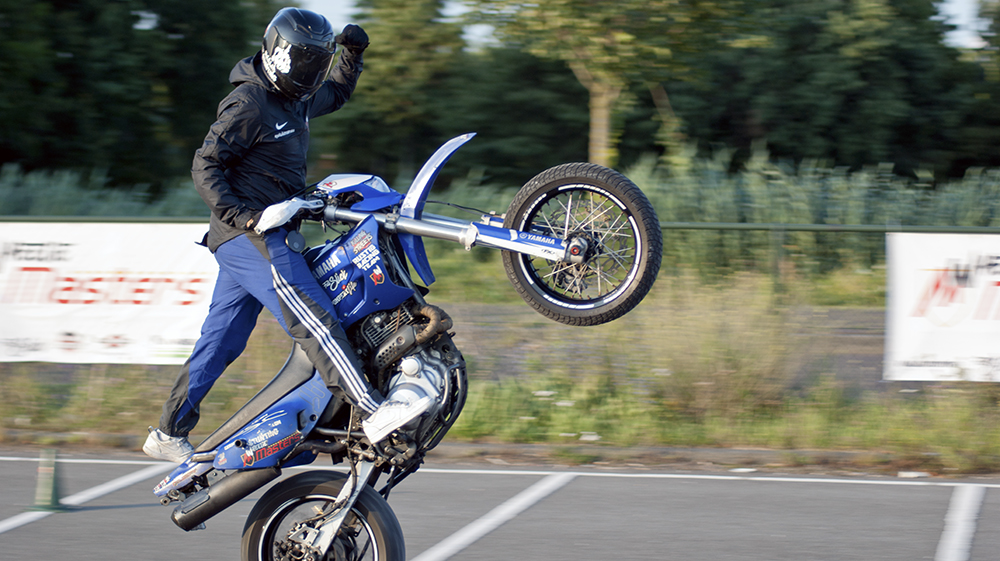 I had the most epic Sunday riding and learning from Khalid and can only say this is a MUST DO for every biker out there. You learn a lot even when you can do wheelies, but want to be more in control or slow them down. I'm definitely trying to incorporate some of those tips and tricks i got from Khalid to my practice sessions and keep pushing to get more comfortable doing long slow wheelies past and on BP.
If you want to learn how to wheelie, and want to learn it from the best rider in Holland. Get your ass to www.wheeliemasters.nl and book yourself a class. They're located in Amsterdam so make it a fun weekend with your biker buddies and go back home with a Wheelie Master Degree.

FOLLOW ON INSTA: Wheeliemasters.nl
CHECK OUT THE WEBSITE: www.wheeliemasters.nl