We've started this journey one year ago when we successfully launched our first caps, the Black on Black Bikelife Cap and the Full Slick Signature Cap. Around the same time we met up with Jur from @pompertlife (still jur020 at that time) and talked about our future plans to grow our business and how he was going to grow his youtube channel. We immediately spotted the unique quality Jur has connecting with other people so we are fans from that moment on. We've bounced around some ideas and met up a couple of times and we gave him some of our products, without asking for anything in return he on his own started to show us maaad support, which we can't thank him enough for.
Fast forward one year and we are at the Promotor Mega Motortreffen 2019 together, Jur had aquired a spot at this fair and we joined him to create an epic Pompertlife x Full Slick experience, which was pretty successful if you ask us.
On Monday we knew we were going to this event so we had about 5 days to bring you guys some last minute dopeness! We had some late nights and some struggles getting a stand together as this was our first ever fair, but we managed to pull it off!
We couldn't make the regular build day on Friday so we had to rush and set everything up on Saturday morning. Arriving around 9 we had till 10.30 to build the stand. Jur and Flipmode showed up to help us out and we finished around 10. The fair started out slow with not a lot of people present, but around 12 that quickly changed as the stand started to fill up.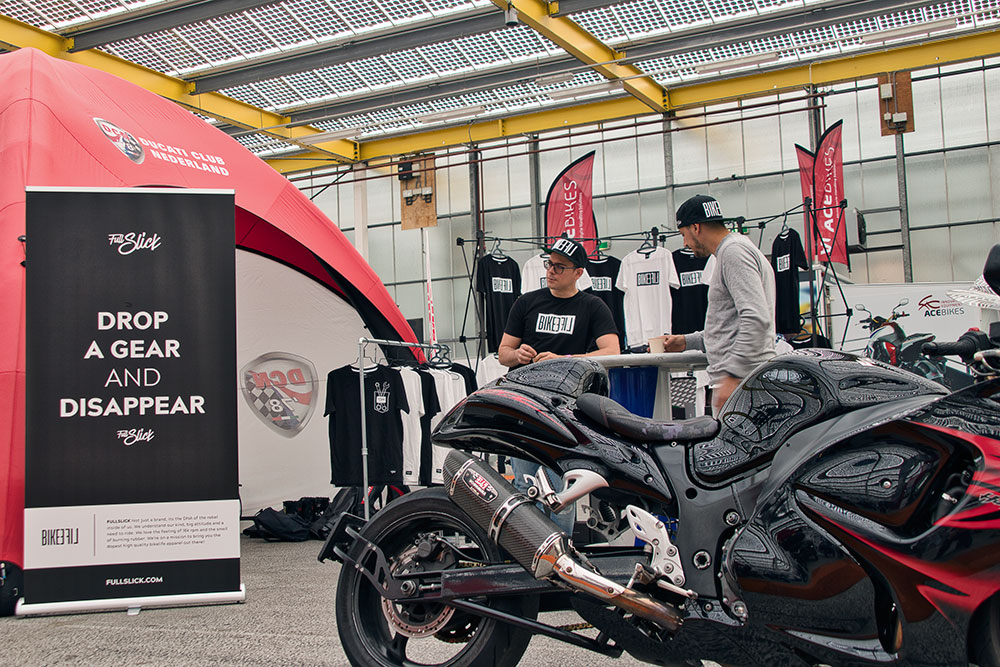 Jur and Flipmode planned a marsh-mellow challenge to see if they could roast some marsh-mellows with the launch control of his busa.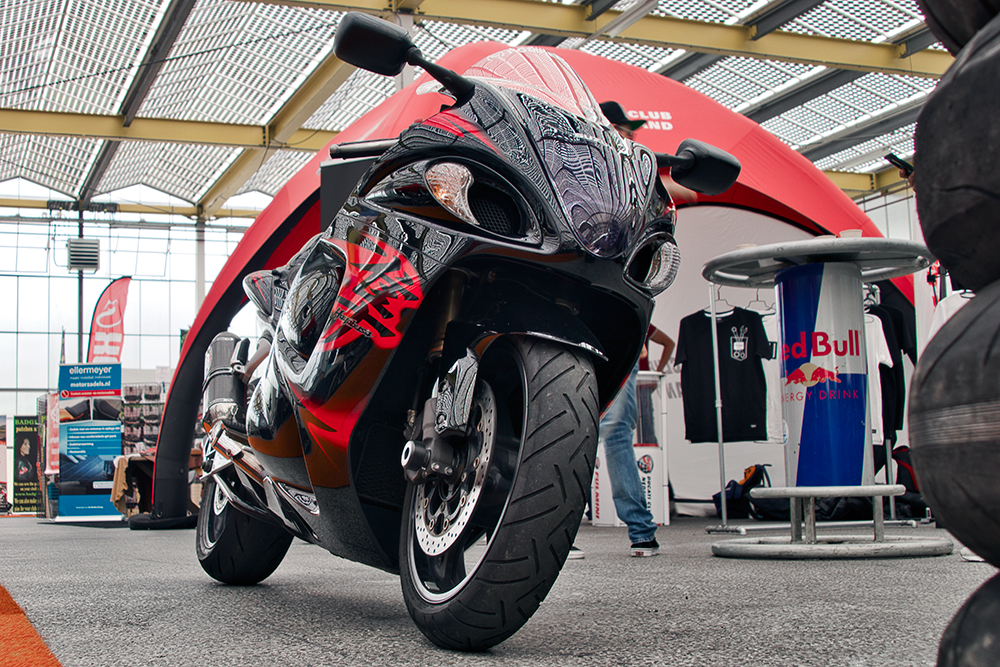 Over excited as he is he shot shitloads of marsh-mellow against our freshly acquired roll-up banners and we laughed our asses off.
The first day was really epic with people dropping in from all sides. We considered this a big success, the homies Jantjuh (@rustigracing) and Steve (@onewheelstreet) decided to join the party and Steve made a little vlog about this that will be dropping next Friday ( in that vlog you'll also see the stuntsquad having fun on Sunday).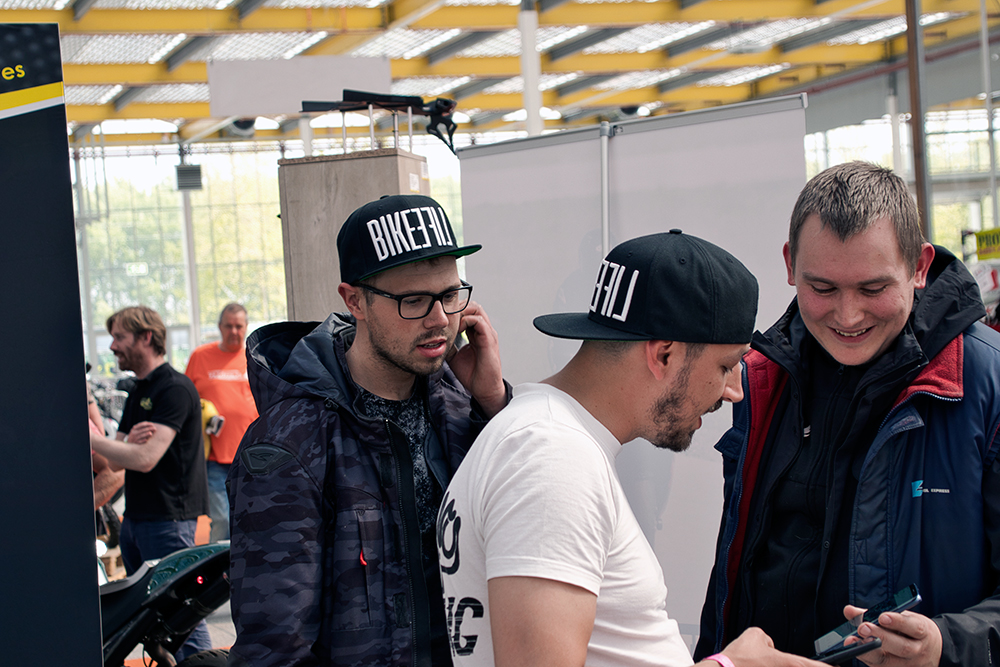 Who also visited us was Jim aka Dutchwesp who made a dope vlog about this day, if you're from the Netherlands give the man a thumbs up and a follow. Support your locals!
On Sunday the fair opened on around 10 and was really busy from the get go. The stand was crowded and a lot of people joined us to make it a fun day! A lot of Jur's subscribers showed up and we've met some dope people.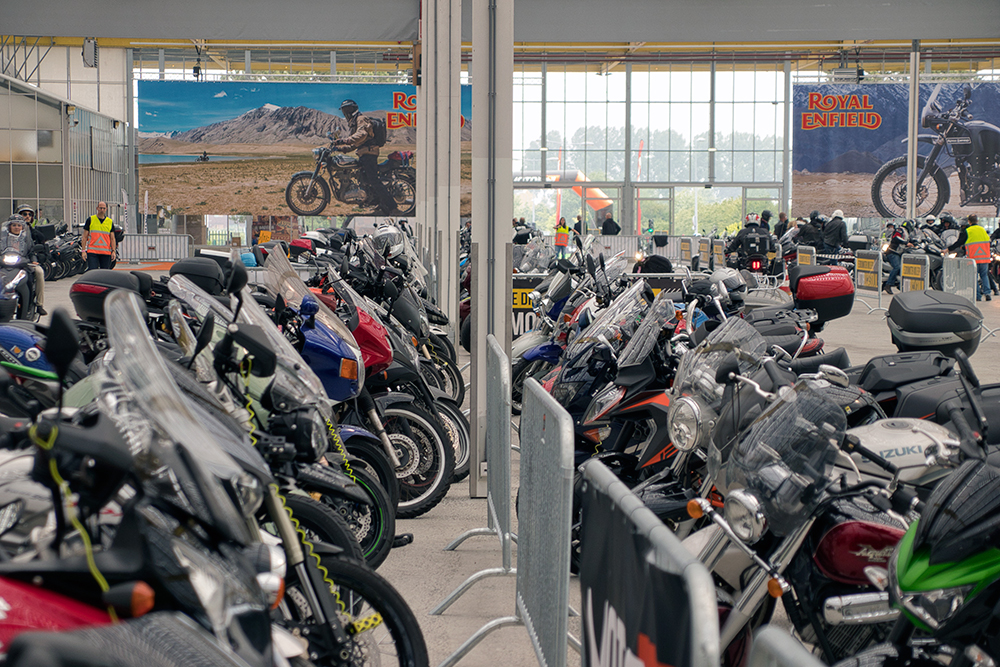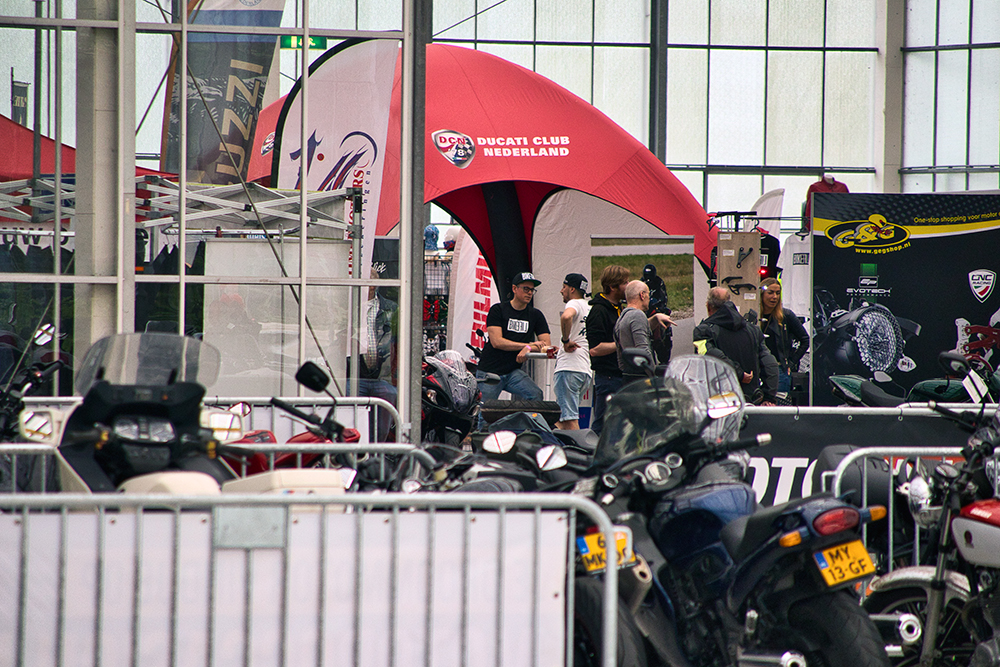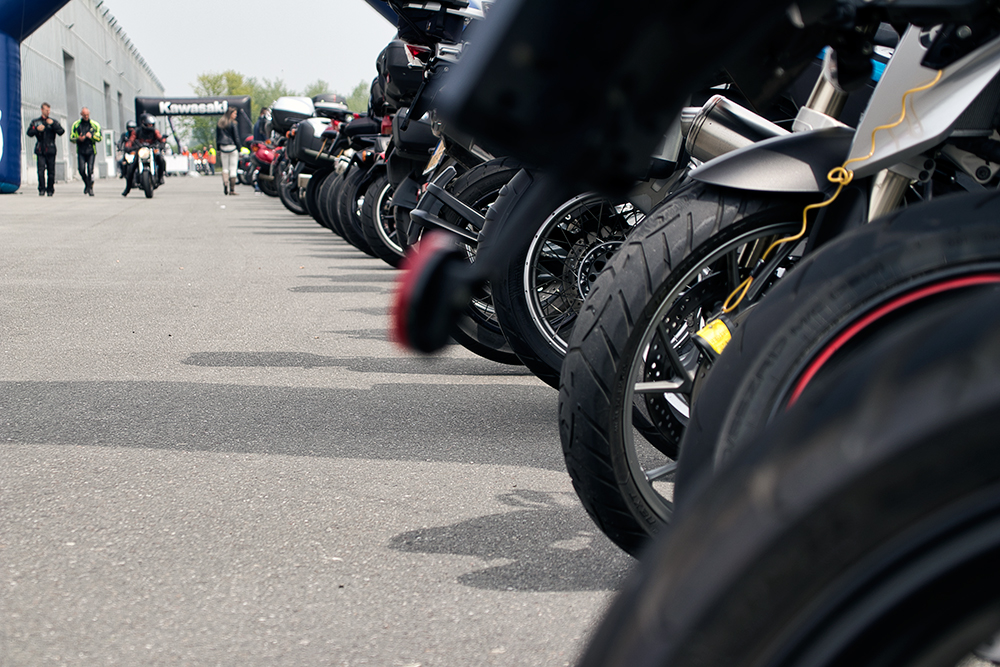 Running around the expo we also bumped in to Cynthia and Tiara who where modelling for a company on the fair, they were also on the Motorbeurs Utrecht and we've met Cynthia beforehand as we gave her a cap and she did some epic shots at TT assen for us. It's fun to keep meeting people you know at these events, the motorcycle community is pretty small.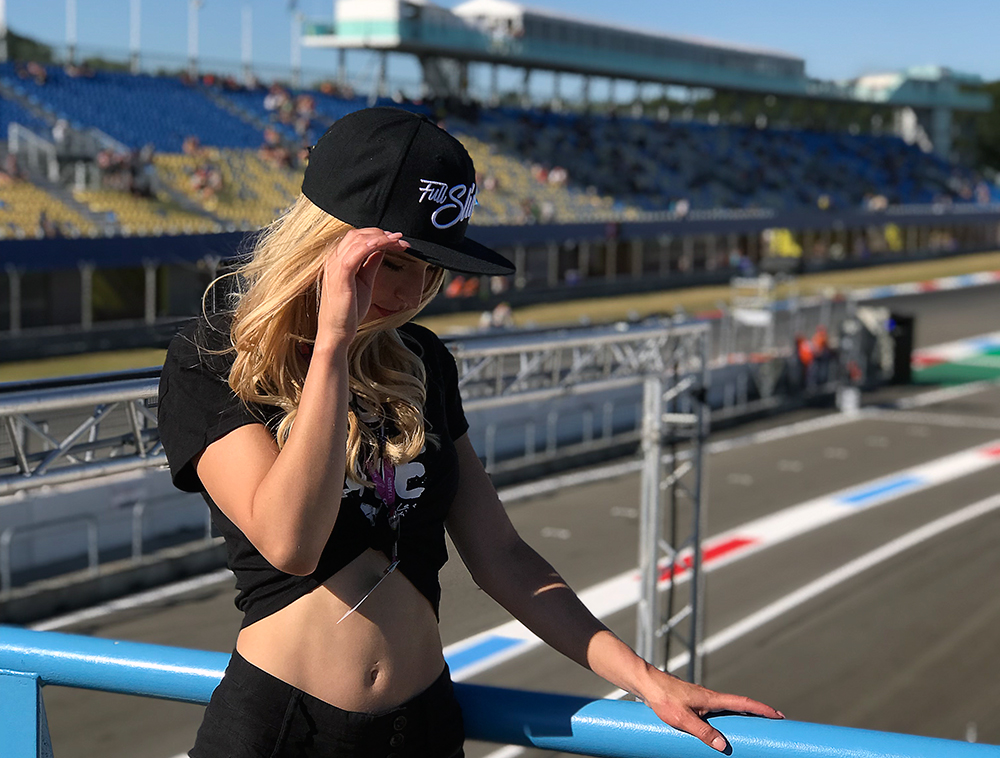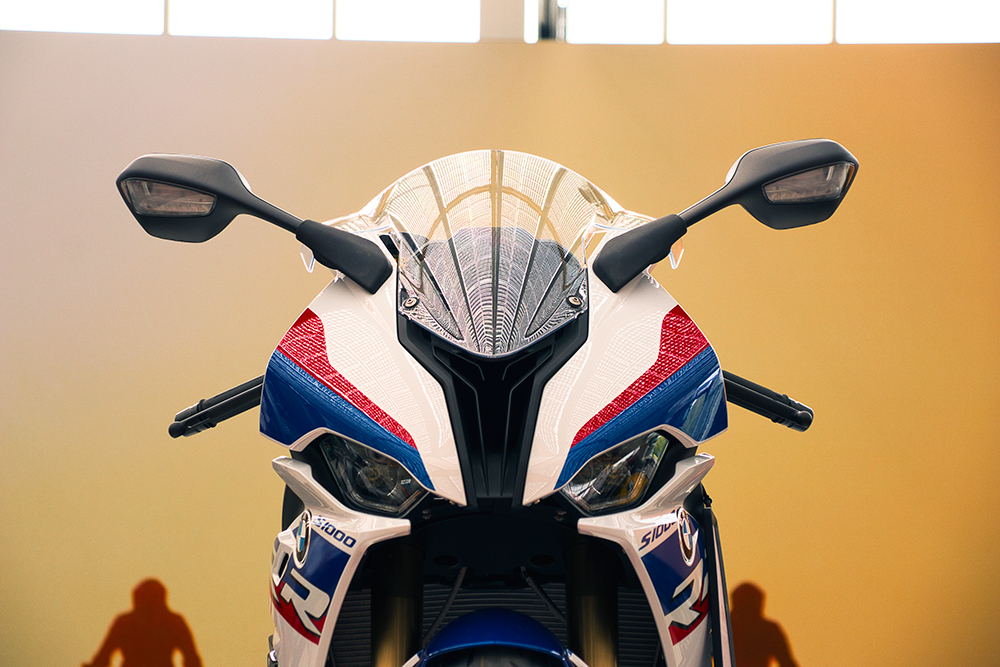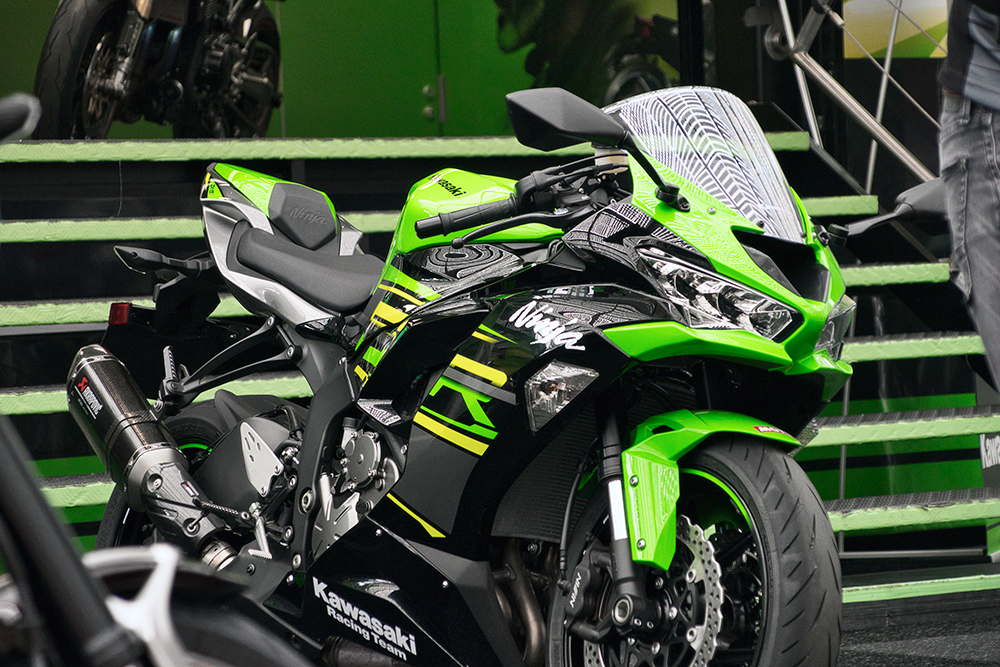 After an epic marsh-mellow challenge on Saturday we had to step the game up and try to pop some corn on Sunday. Jur came prepared with 500grams of corn to pop. The only mistake he made was giving Flipmode the control over the dosage as he poured half of the bag at once in his exhaust. Slow but steady popped corns started to fly around. Jur is a real showman and knows how to draw a crowd, if you're not already subbed to his channel (shame on you) hop on the tube and give the man a follow!
Missed us this time? Make sure to drop by the next time, drinks will be ready and fun will be made!
Update: pompertlife videos were posted so check them out! Like, comment and subscribe!
Peace!