ChromeBurner Motorgear started as a hobby and has grown into the largest motorcycle clothing specialists in the Netherlands thanks to a good dose of perseverance. Every day we get up to work with something that is our passion: riding motorcycles!
We definitely love to ride our bikes, but we are here to help to protect yourself and look good at the same time! And that is something we are getting better in, because we are continuing to grow every year. We supply bikers all over the world with motorcycle clothing and, no matter your riding style, we make sure we've got what you need!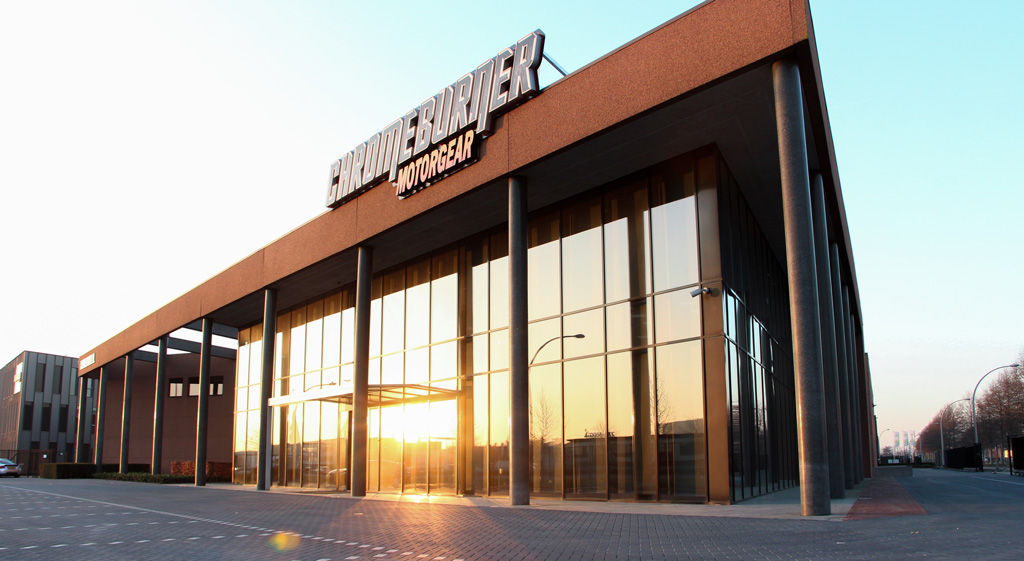 Get your gear!
With over 50 brands and more than 5000 unique products, it's very likely you can find your new gear in our store. The products in our collection have the ChromeBurner approval: we only sell products we like ourselves! And with our lowest price guarantee, a good deal is never far away!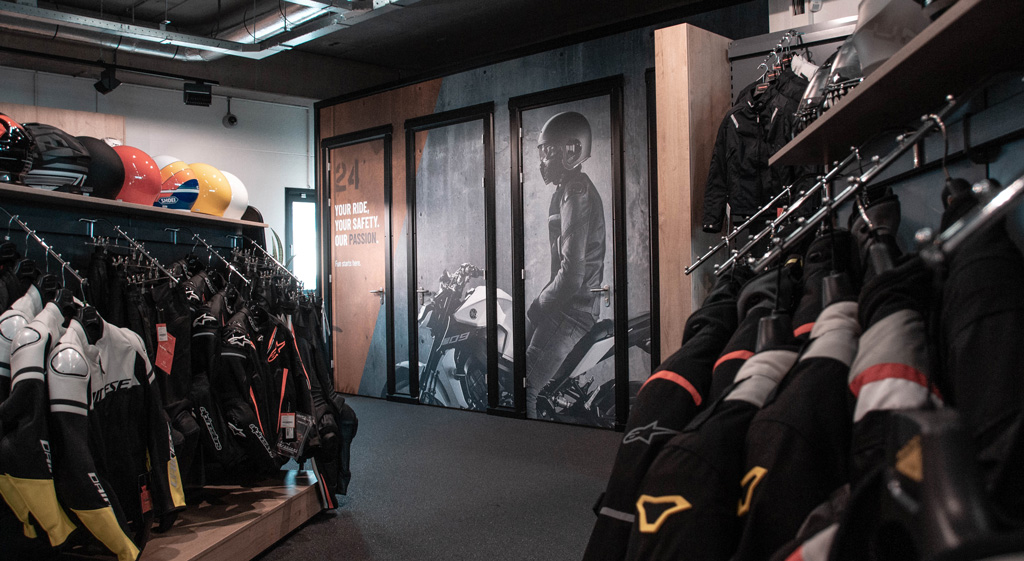 Found your new helmet, gloves, jacket, pants or boots? Then place your order quickly, we will kick it into gear and ensure that we send your purchase the same day. Is the ordered product not to your likings? No worries, returning your product is just as easy.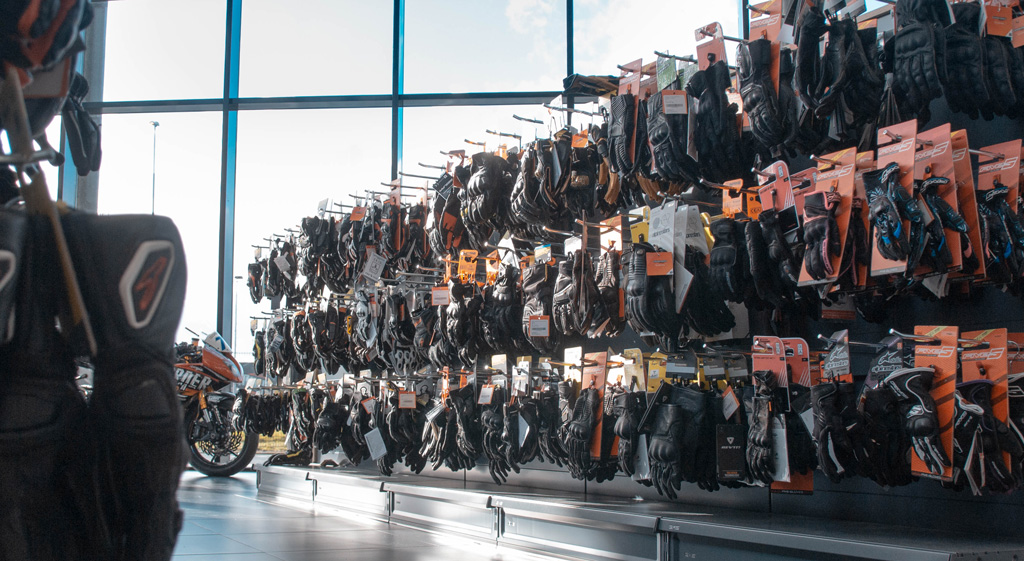 Showroom
If you prefer to have a look first and try the product on before purchasing it, you are more than welcome in our showroom. Take your time, because with over 600 m2 of motorcycle clothing goodness, you run the risk of staying longer than you thought beforehand. While enjoying a great cup of coffee, that certainly does not have to be a bad thing though! With the expertise of our sales advisors, you always receive personal advice that meets all of your wishes. The same applies to Shoei Personal Fitting, which is carried out by our Shoei certified staff members. If you bought the helmet from us, you will receive a 50% discount on the adjusting of your Shoei helmet.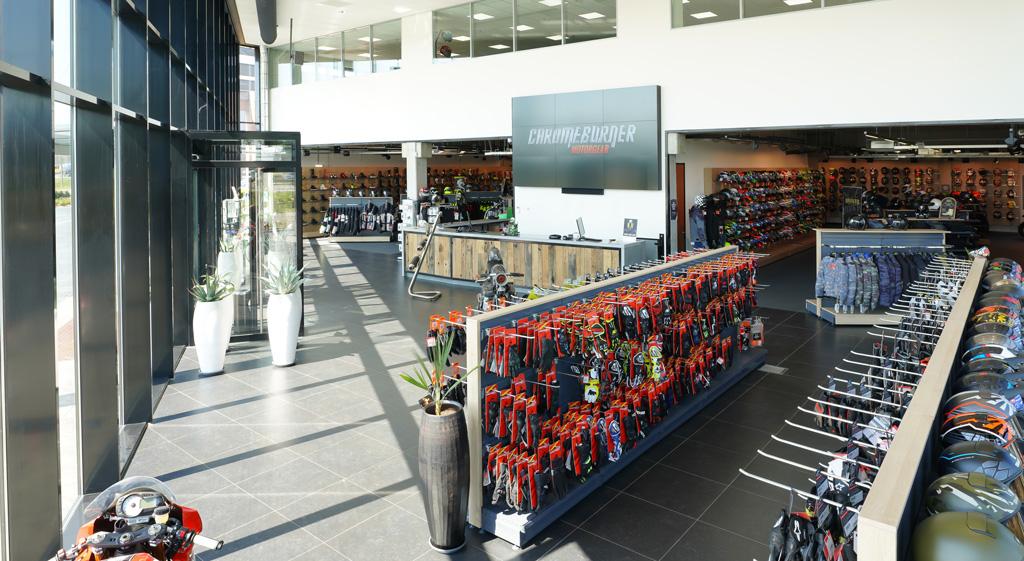 Because we only work from our own stock, you will never be faced with surprises. If the product is in stock on the website, we also have it in stock in our showroom. Easy, right? ChromeBurner's headquarters can be found at Touwslager 10 in Nieuwkuijk, The Netherlands and is easily accessible due to its location right next to the A59 highway. Look for the opening hours and of course our overall collection on ChromeBurner.com.
See you soon!

Website: www.chromeburner.com
Instagram: @chromeburner