It's finally Summer in The Netherlands and it was hawt as fuck! A great reason to do yet another epic stunt session with crew! We initially wanted to go to Bob (@wheelybobske) his spot, but that spot is one where the 5-0 could make appearance and mess up our Sunday activities. So we decided to head out to Dave (@dastunts) his spot and have some fun!
Got the bike 'ready' on Saturday, as it was broken, but still is, but put together just because.. well.. bikelife. So no second gear as that is shot, but still practicing 1st gear staggered wheelies so no biggie.
Asked Jarno (@mr.bachuss) if he could take the bike with and the legend Showed up at around 9 A.M to load that hunk of junk up!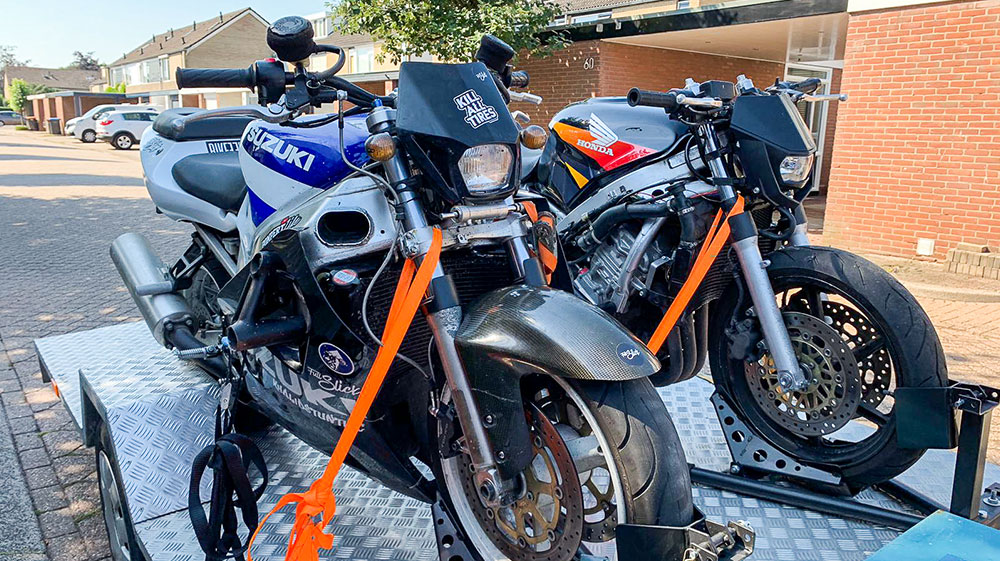 When arriving at the spot it was already far over 30°C we unloaded the bikes and set up the tents for some shading.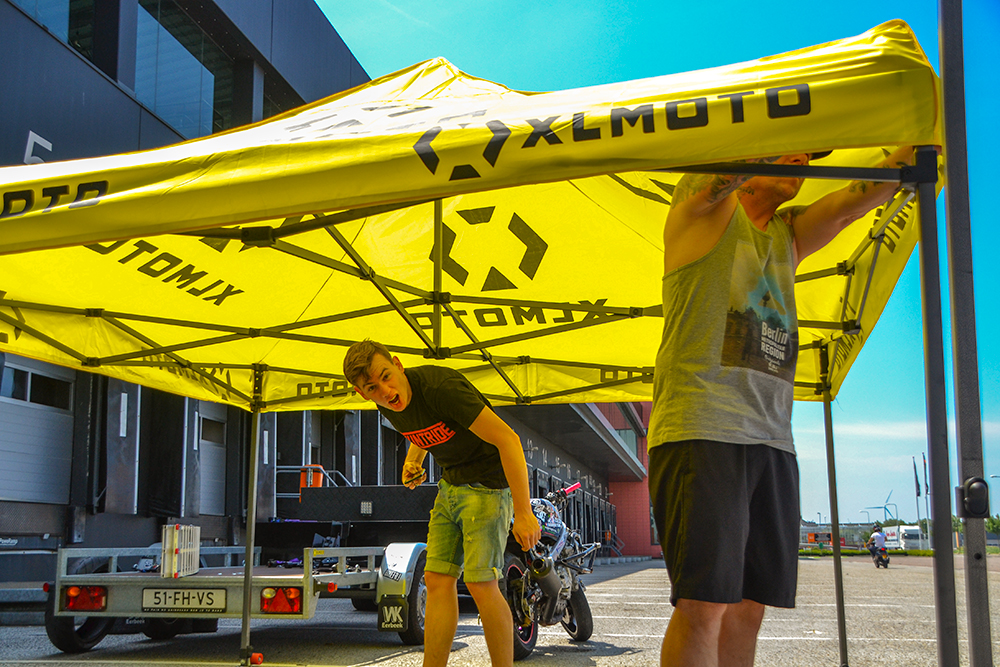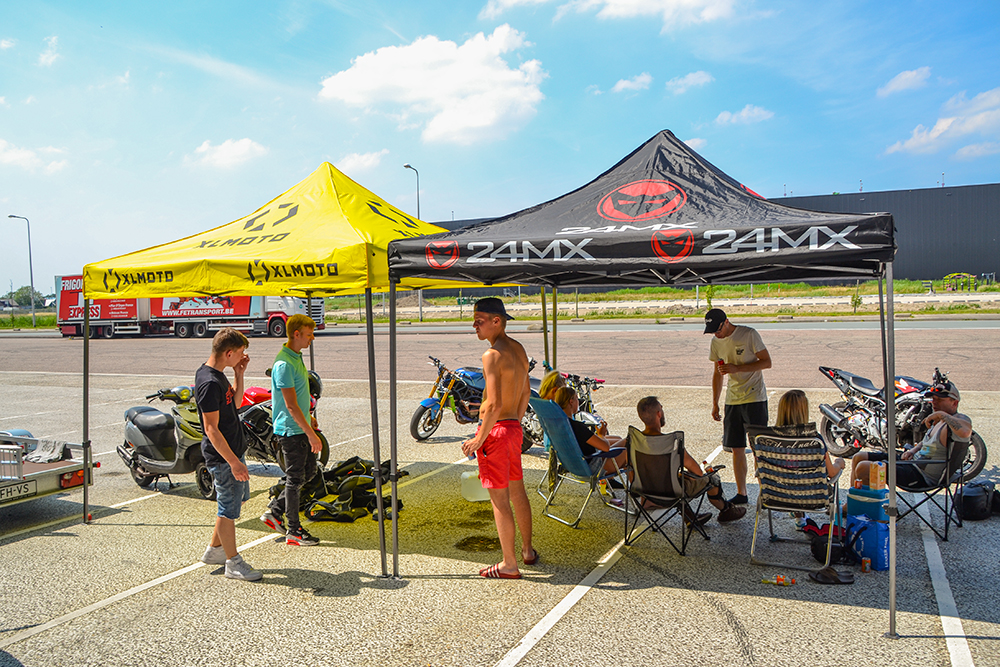 Slowly the lot became more crowded and the warm-up laps started. To everybody's surprise Jarno (@mr.bachuss) started out with some controlled Balance Point wheelies.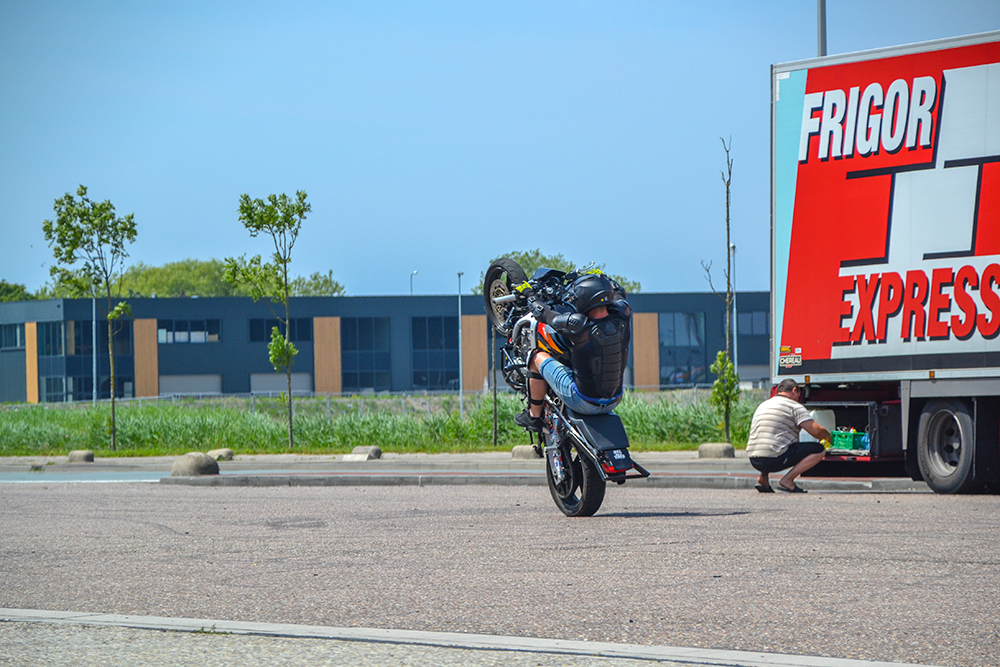 Ok, that didn't last long (this was around the 5th picture that was made of him) and once again, he started to kill all tires! Jarno definitely earned his 'kill all tires' sticker. But it looked like he had another game plan for this day as he popped some dank nooners!
Because most of the time we're behind the camera there are no shots of Tycho practicing and in this day and age of 'Pics or it didn't happen' this was like the first time he ever rode a bike ????. Big shoutout to Julia (@juulhop) and Jarno for taking their camera and making these shots!
Noticed the tire started to get softer and softer, probably because part of the tire was already on canvas and it was time to change that thing with the nice rubber Dave brought last week. Prepared as always there was no paddock stand to keep te bike up while changing the tire so we needed to find an other solution for this. What should have been an easy fix turned out to be a lengthy procedure. We've made this stupid viddy of Bobske changing his tire and this was probably just the universe's way of saying fuck you.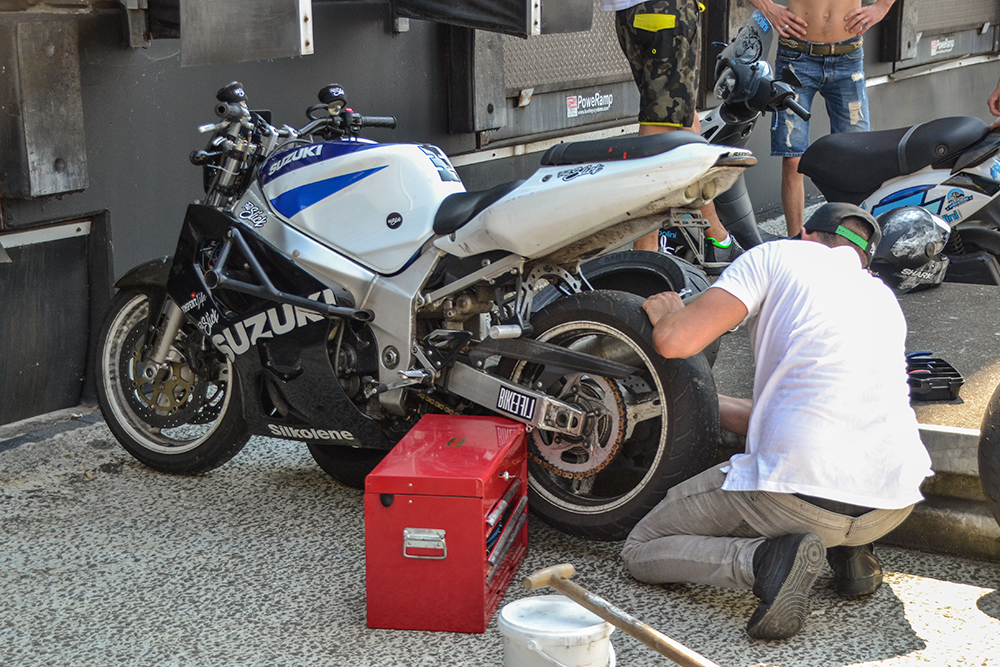 Dave(@dastunts) was ready for his first runs and was scraping inches of his 12 bar and practicing his drifting skills. He improved a lot already and will be doing this drifting thing in no time!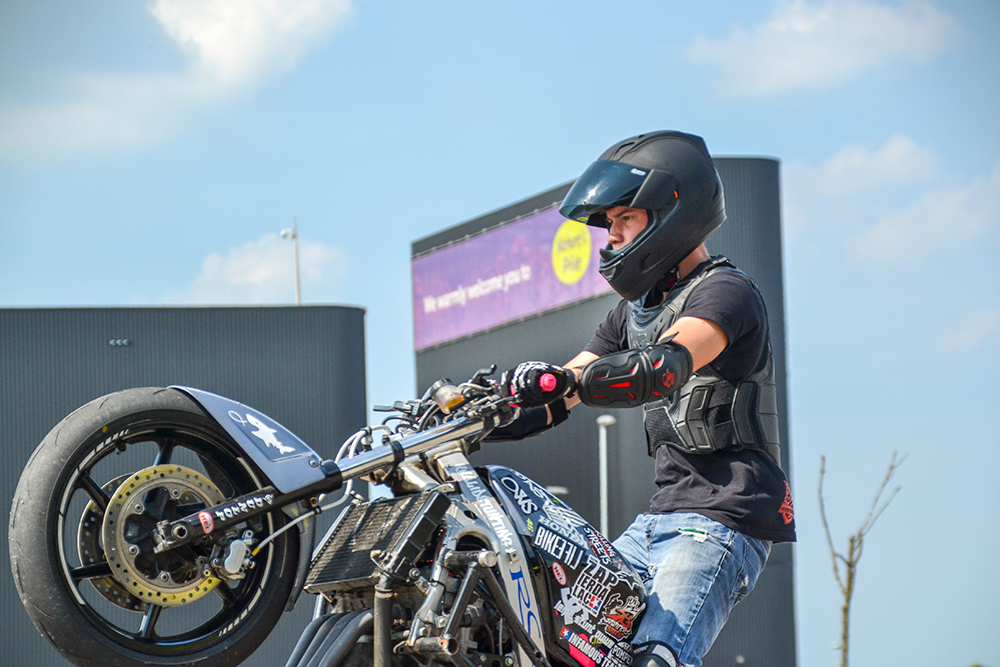 It's really dope that dave is starting to feel confident enough to put up a little show. He starts looking at the camera and pointing at it. Thats when you see a rider is hitting that next level. Instead of focussing on his trick he's also focussing on his surroundings. We are really honoured that we are part of your journey brother, the same goes for every other rider at the spot!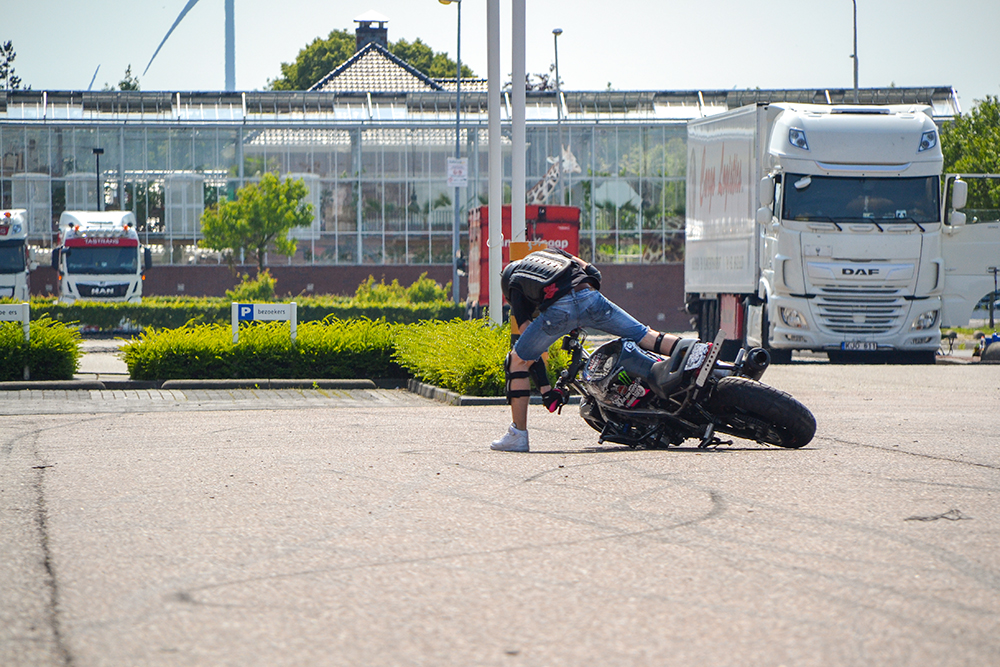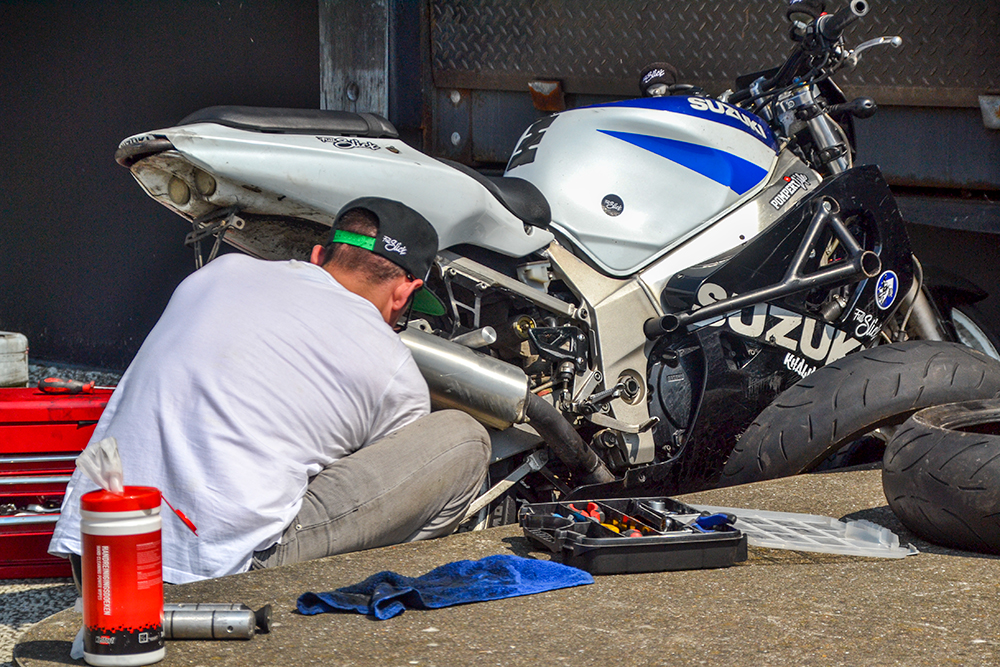 Raise your hands if you think bob (@wheelybobske) was still a bit angry about our funny video ????????‍♂️????. Lucky he made the swift decision not to strike and release all his anger on his bike! We often wonder what goes on in Bob's mind when he's riding, he has such a playful and savage style of riding. When Bob hops on his bike we'll probably move an inch or two.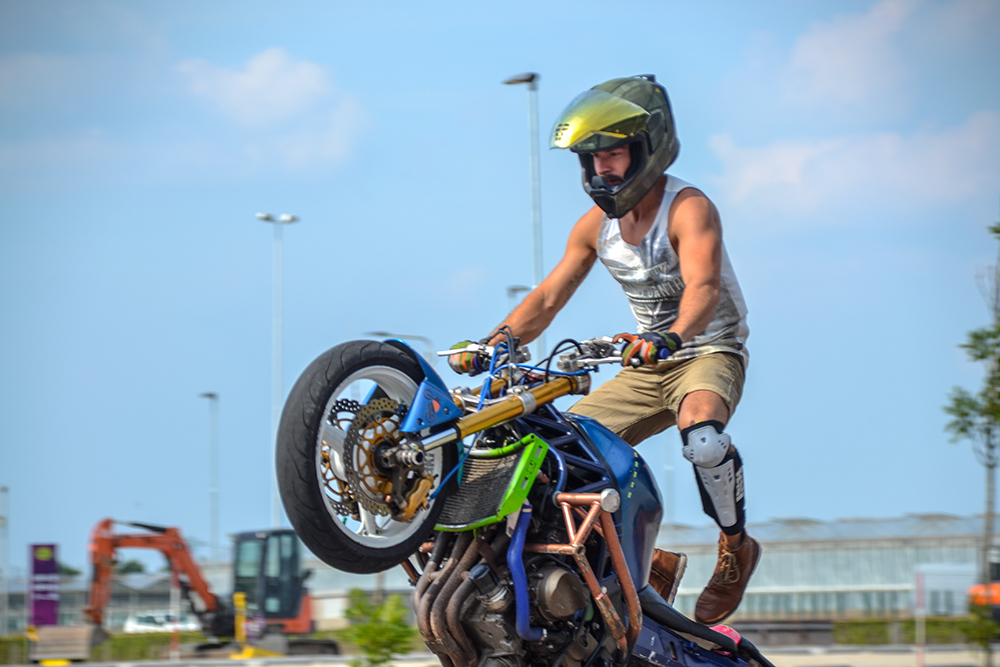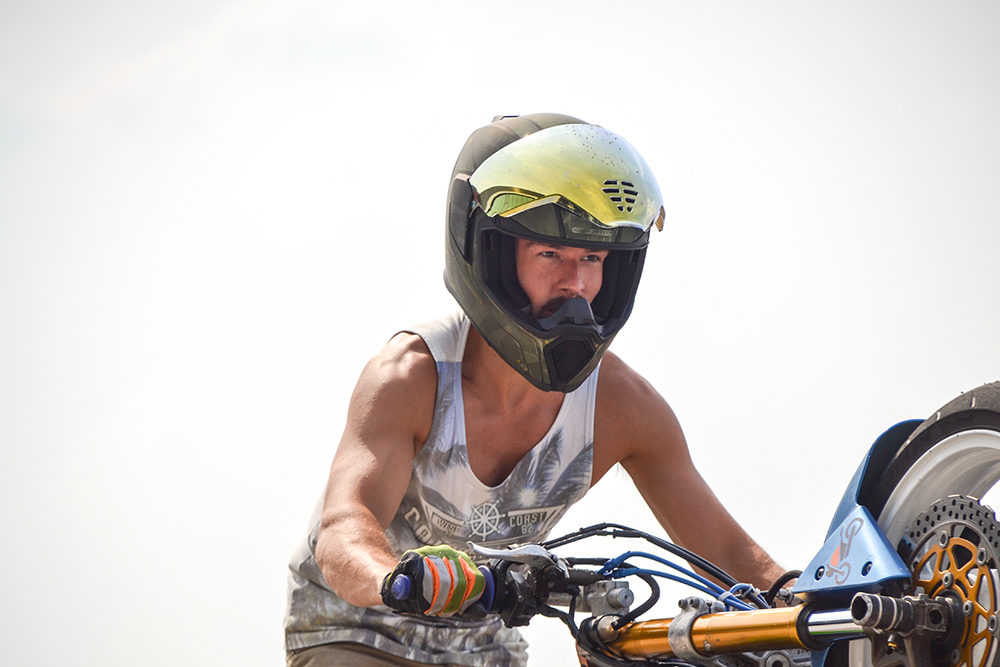 Bob certainly knows how to entertain the crowds by doing some circles right in front of them! And they weren't even filming, they were just enjoying, now that is a unique moment.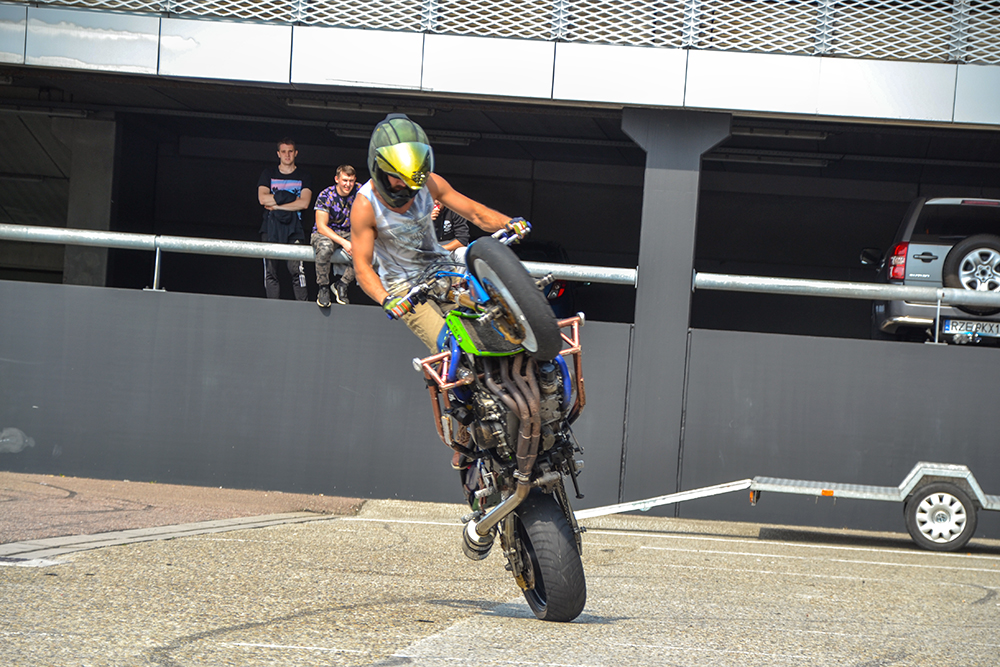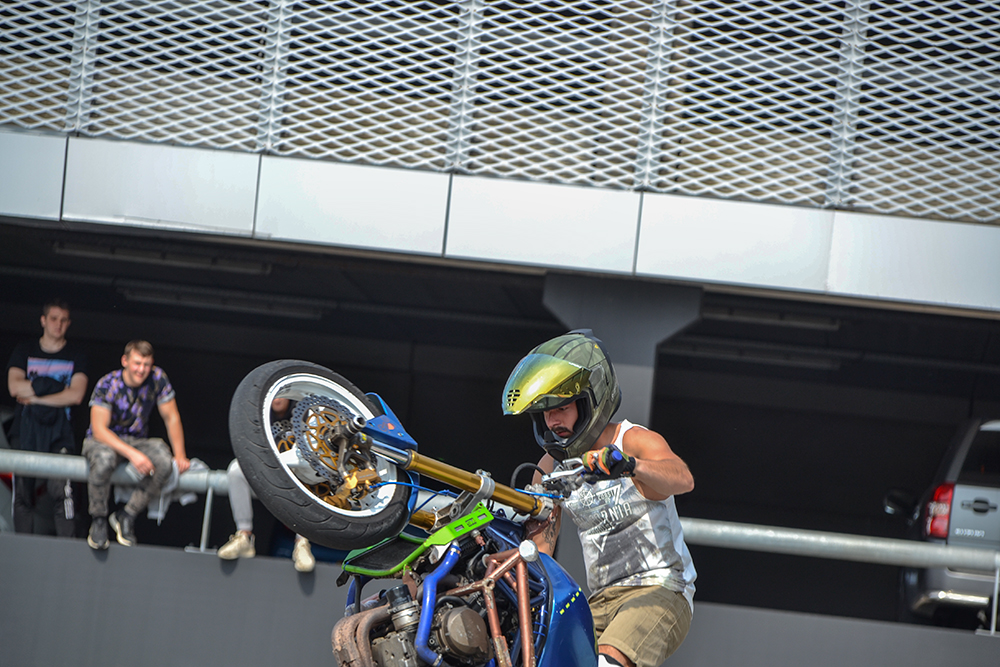 After the tire change Tycho was wining about the bike pulling right when on one wheel and stopped practicing for a bit. Khalid (@khalidstunting) joined the party and wanted to ride. Just a few minutes in he saved himself from what would have been one hellll of a mouse trap.
For everyone who needs some visualisation of what a mouse trap is. The next part will make things clear. Now imagine that while on your bike.
Luckily this doom scenario was avoided by khalid's precision guesswork and a little angel on his shoulder. After he did what he always does, amaze people with his talent.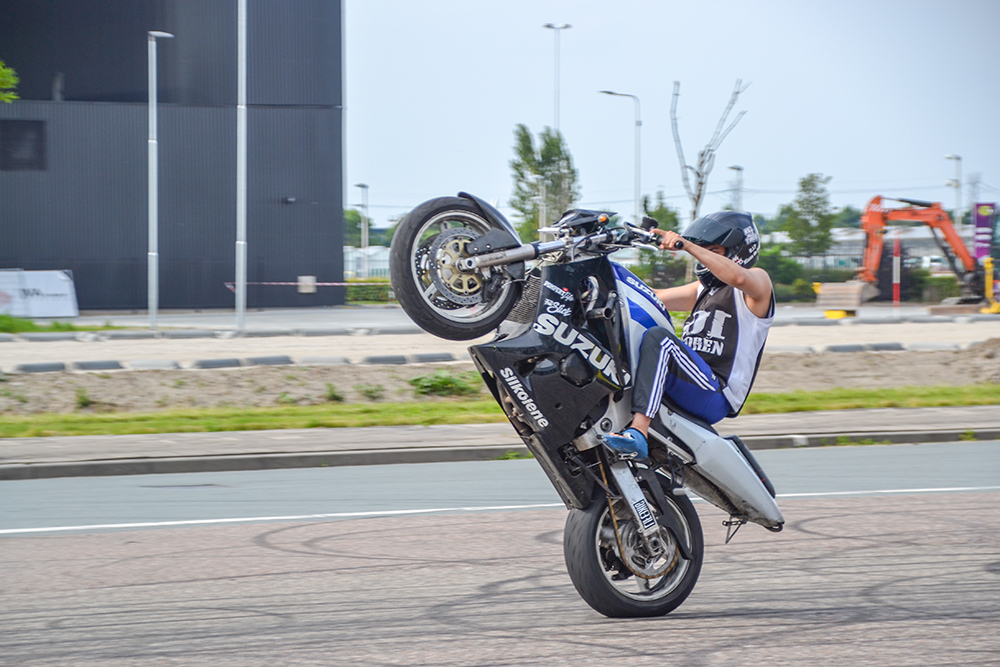 Tycho asked Khalid if he felt it pulling to the right as well and he confirmed and said 'you just need to lean more, i'll show you'. If you doubted that Khalid is the most skilled wheelie teacher in the Netherlands, check out the following shots and after that get over to his website www.wheeliemasters.nl to book a class!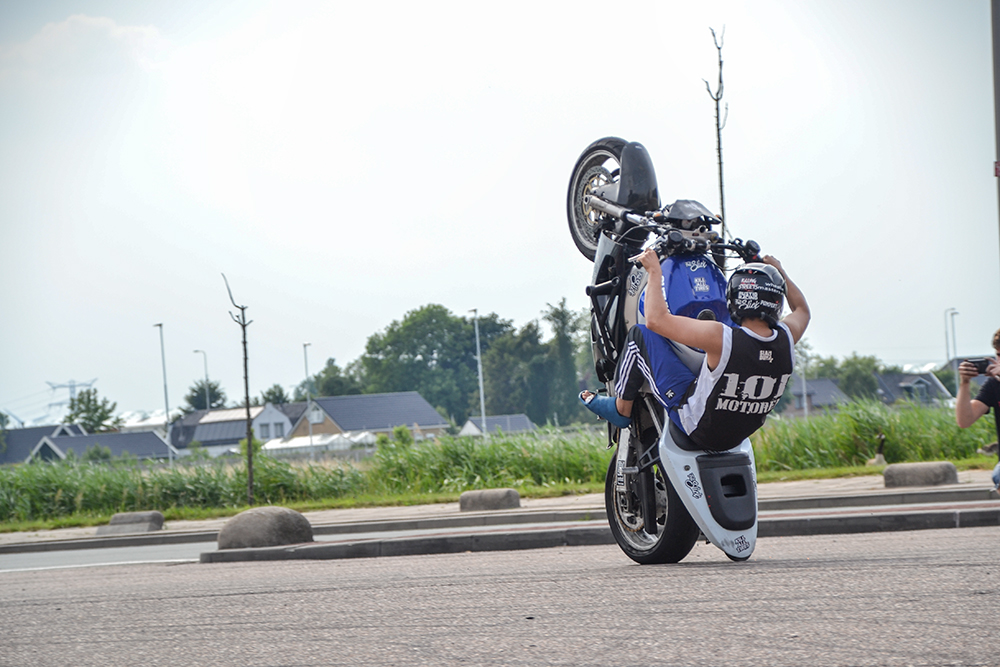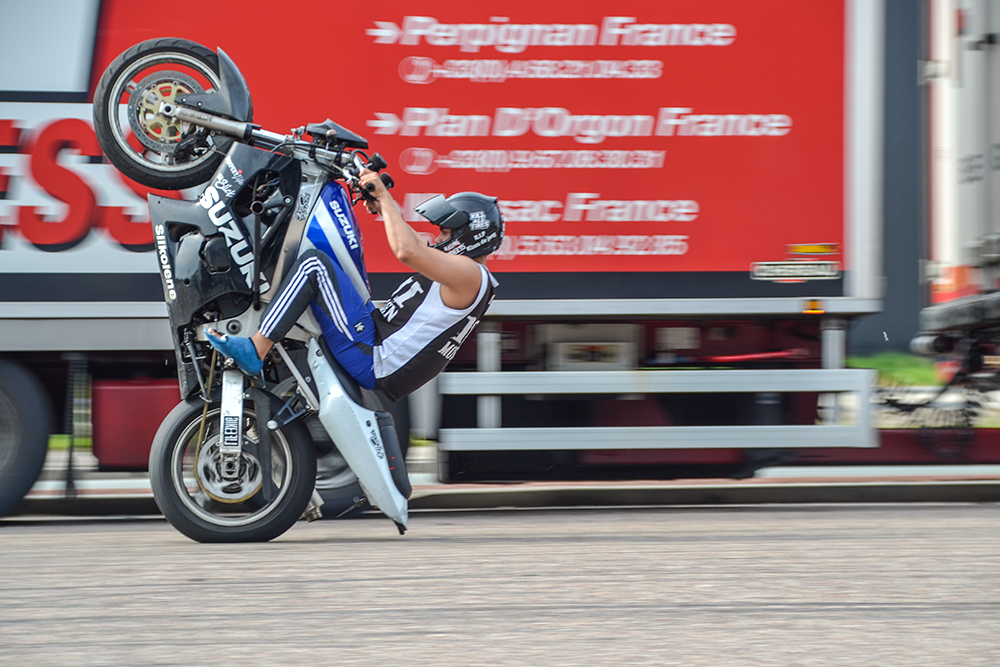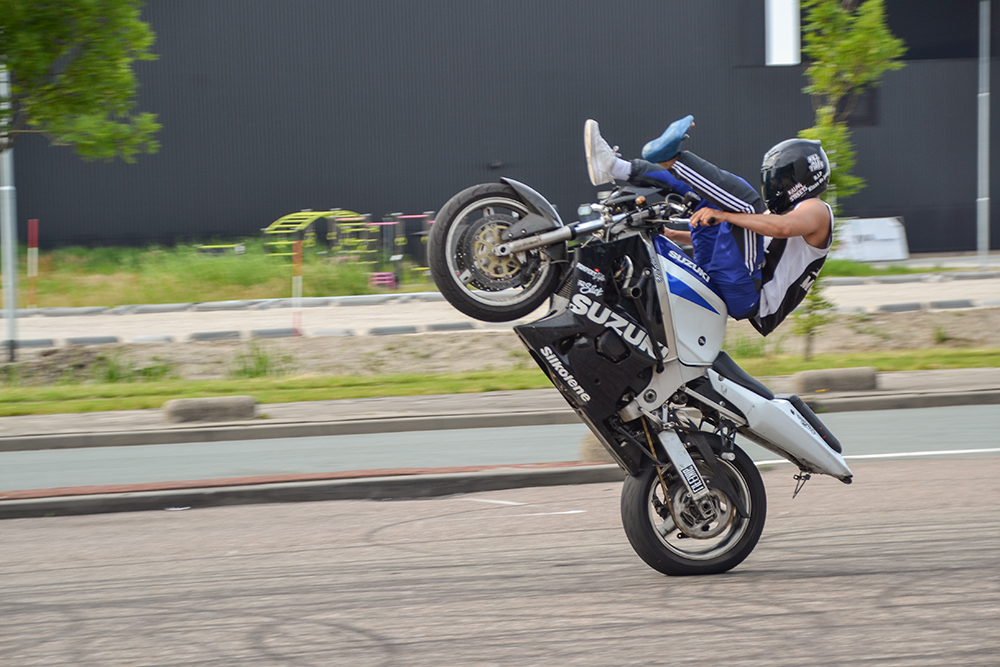 Meanwhile in a different Hooniverse Bachuss was still killing tires……….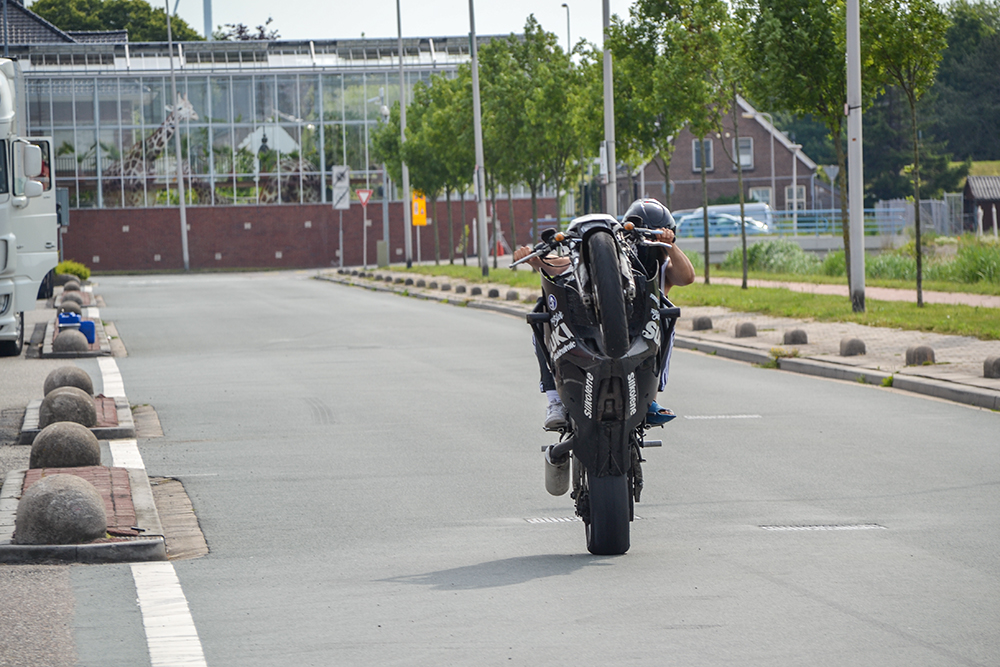 On a serious note though Jarno was really improving on his scraping game and his scrapes became better and better, while at first he was just putting that bar down and kind of hopping on it he is now placing precisely timed scrapes!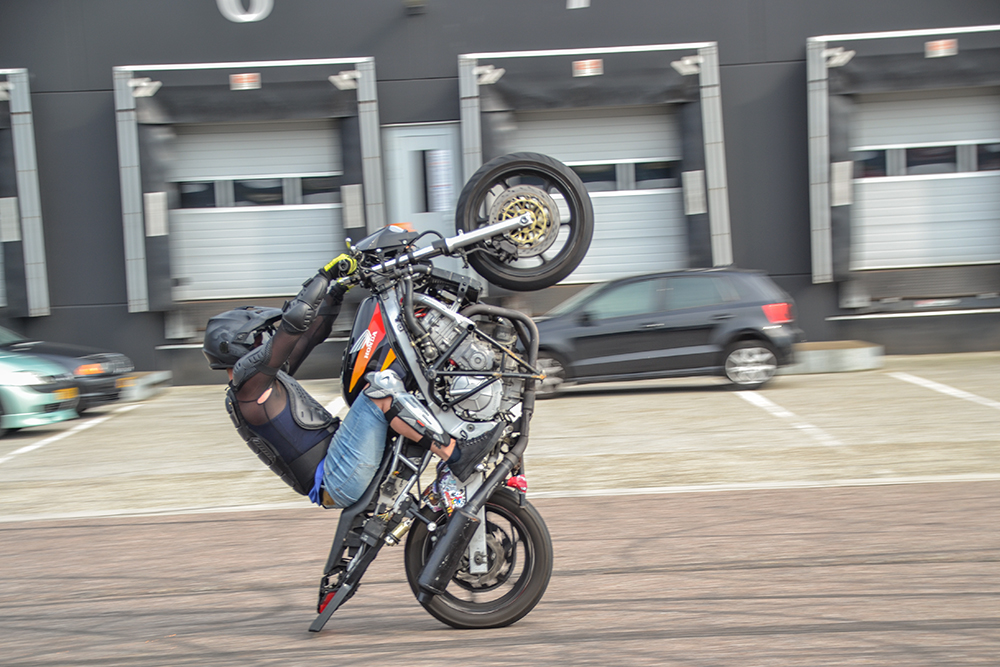 It was time to eat and call it a day, if you want to follow more of our Bikelife check out our instagram @fullslickapparel and we'll see you in the next one!
Peace!